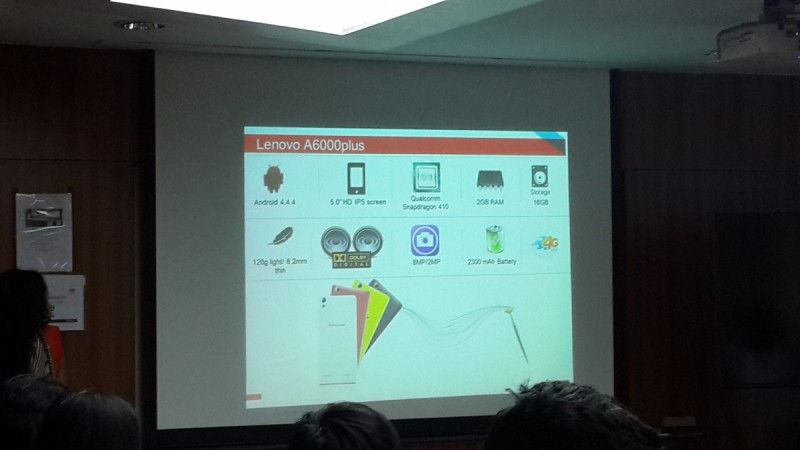 Building on the success of A6000 smartphone, Lenovo has decided to bring one lakh units of A6000 Plus on the first flash sale in India. The new budget smartphone will be available exclusively on Flipkart, much like the company's other A series budget smartphones. The first flash sale is scheduled for 2pm on Tuesday, 28 April, on Flipkart and prior registrations remain mandatory.
Lenovo A6000 Plus is a slightly improved version of A6000, but offers a great value. For just ₹500 extra, A6000 Plus comes with 2GB RAM and 16GB onboard storage. Other specs in the A6000 Plus are similar to the original A6000, which was a great success in the country.
"Considering the A6000 sold out 3,00,000 units faster than anticipated, we are expecting the A6000 Plus to see an even greater response. The Lenovo A6000 Plus lets you do more in every way seamlessly and outperforms phones that cost a lot more," Lenovo said in an email statement.
As for the Lenovo A6000 Plus specs, the handset comes with a 5-inch HD IPS display, 8mp rear snapper with LED flash, 2mp front shooter, 2,300mAh battery, Android 4.4.4 KitKat with custom Lenovo Vibe UI and 4G LTE. It is also powered by a 1.2GHz Qualcomm Snapdragon 410 processor and features Dolby Digital audio technology.
Lenovo has priced the A6000 Plus competitively at ₹7,499.
Lenovo has garnered nation-wide attention in India with its highly affordable smartphones. The company's higher-end A7000 smartphone is also well-received by the Indian audience. During the handset's second flash sale, Lenovo successfully sold 35,000 units. The A7000 will go on sale again on 29 April 2015 at 2pm, for which the registrations are open.
Lenovo A7000 is touted as the world's first smartphone with Dolby Atmos sound technology and is priced at ₹8,999.