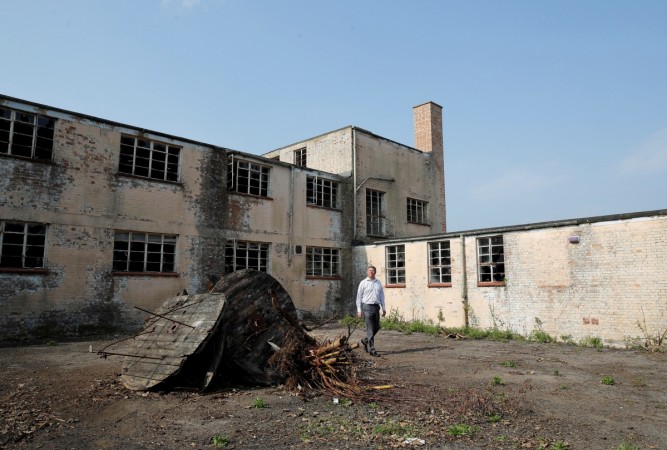 It was the site where the greatest Allied minds came together to crack Nazi wartime codes. They were the best and the brightest codemakers and codebreakers of their generation and were instrumental in hastening the end of World War 2.
Now, there are plans for a training college to teach cybersecurity skills to 16-19 year olds at Bletchley Park, in Buckinghamshire, England.
Former Home Secretary Lord Reid told the BBC it had become vital to build up the "talent pool" for cyber-defence".
The college in a wartime building at Bletchley is intended to open in 2018.
Developed by a not-for-profit group from the cybersecurity industry, it will open as a boarding college, with around 10% of places for day students.
The National College of Cybersecurity will be free to all students it selects as "gifted and talented".
The students would work towards National Qualification Level 3, with 40% of the curriculum devoted to cybersecurity - with extra focus on maths, physics, computer science or economics.
The school will teach cyber skills to some of the UK's most gifted 16- to 19-year-olds. It will select on talent alone, looking in particular for exceptional problem solvers and logic fiends, regardless of wealth or family background, Alastair MacWillson, a driving force behind the initiative, told the Guardian.
"The cyber threat is the real threat facing the UK, and the problem it's causing the UK government and companies is growing exponentially," said MacWillson, chair of Qufaro, a not-for-profit organisation created by a consortium of cybersecurity experts for the purposes of education.
"There is a shortfall in terms of the professional resources to combat this right now and it will get so much worse unless there is a programme to get to grips with it," MacWillson said, adding that a shortage of about 700,000 cybersecurity experts in Europe has meant that companies are struggling to get the right people.
However, Tim Stevens, a professor of war studies at King's College London, questions whether the UK needs such an academy. "There's already the promise of a new government-sponsored 'virtual' initiative mentioned in the new UK National Cyber Security Strategy, and this in addition to many degree courses, research groups and, of course, the sovereign capabilities of UK armed forces, intelligence, police and others," he told the Guardian.