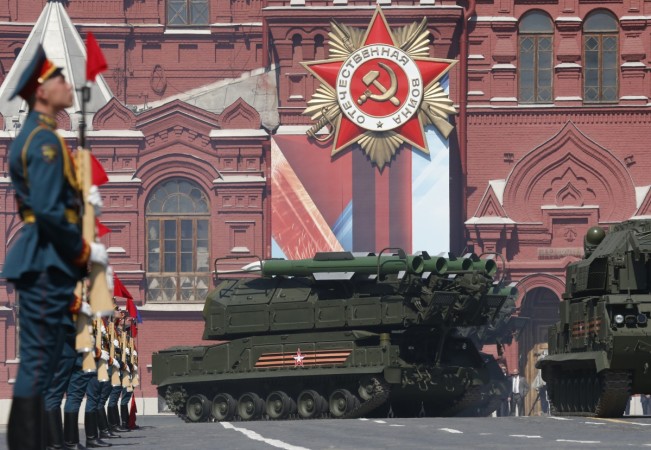 Russia has successfully tested its advanced hypersonic glider warhead, also known as Object 4202, a media report said on Friday.
"It's the first, totally-completed test of the warhead capable of reaching the speed of 7 km/second on the maximum altitude," Xinhua news agency quoted Russian media as saying.
The warhead was fired on Tuesday from the Dombarovsky area in Russia's western Orenburg region to the Far Eastern Kamchatka's firing field of Kura.
Popular defence blog MilitaryRussia.ru says the launch was meant to test Russia's hypersonic glider warhead, currently known by its developer designation, 'object 4202', or Aeroballistic Hypersonic Warhead.
A select few countries are currently developing the technology. The US has the HTV-2, a device developed by DARPA that has two partially successful tests under its belt.The Chinese warhead using the same technology is called DF-ZF, with Beijing first confirming a test in 2014.
India is also studying hypersonic flight technology, but unlike Russia, the US and China, it is reportedly not developing a strategic missile warhead.
A hypersonic glider vehicle (HGV) is different from a conventional ballistic missile warhead in that it travels most of the time in the stratosphere rather than in space. It gives an HGV-tipped missile greater range and may give anti-missile systems a shorter window to respond to an attack.
More importantly, an HGV can manoeuvre during the approach to a target at high speed, making interception significantly harder, because it makes guiding an interceptor missile towards the attacking vehicle challenging and potentially impossible with current rocket technology, RT News reported.