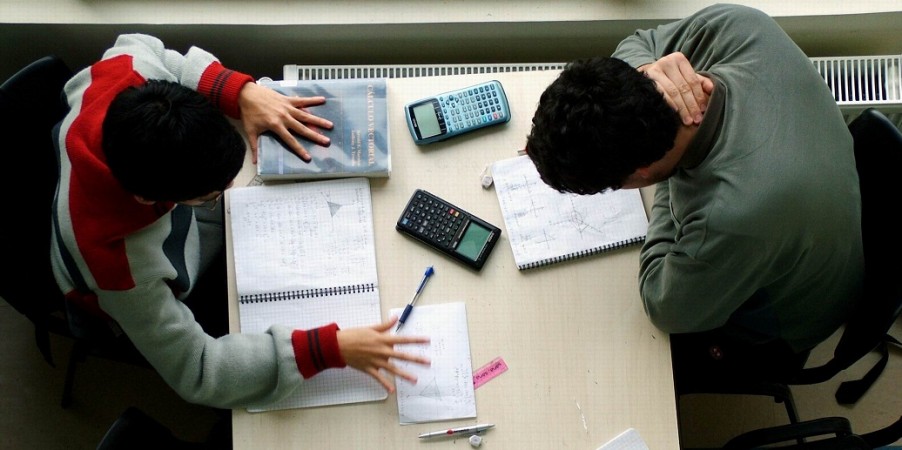 Australian students have dropped in the latest international maths and science rankings, with countries such as Kazakhstan, Cyprus and Slovenia leapfrogging them over the past four years.
Singapore, Hong Kong, Korea, Chinese Taipei, and Japan continued to dominate the rankings.
The latest Trends in International Mathematics and Science study, released on Tuesday, shows Australia dropping from 18th to 28th out of 49 countries in year 4 mathematics.
Australia's education minister claimed to be embarrassed by the "appalling results" of the nation's students in the latest report.
"I think they're appalling results," Education Minister Simon Birmingham told ABC radio on Wednesday.
"I am embarrassed for Australia that we are not performing at the standard that we would expect our schools to perform."
The Australian Council for Educational Research, which reports on the four- yearly study, says a particular concern is that between a quarter and a third of Australian students are still not meeting the proficient standard.
The council's Sue Thomson highlighted the huge role socio-economic background - measured by the number of books at home - played in a student's success.
If just the results from the richest students were used, they would be among the top eight countries in the world, whereas those from poorer families are within the bottom quarter.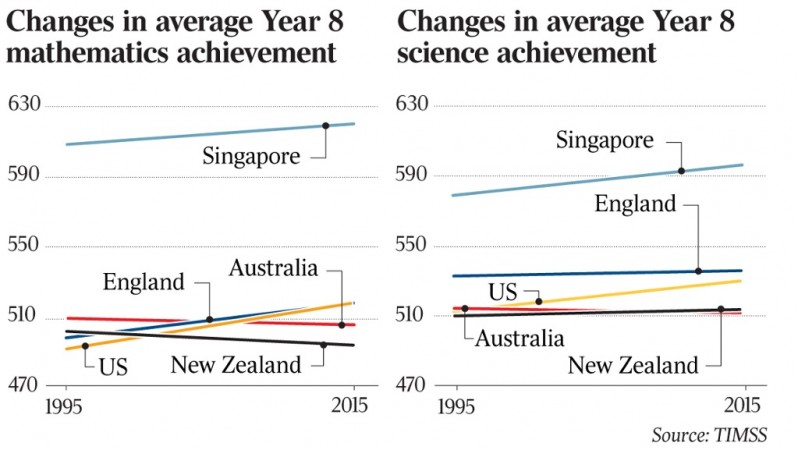 "I'm not necessarily going to relate it to funding, however we're back at the table insofar as school funding goes and we're still finding that disadvantaged students from disadvantaged schools are those who are not achieving well in these sort of tests," Dr Thomson told AAP.
"They're the ones we need to be targeting to try and improve their achievement."
Writing in the Australian, Geoff Masters, chief executive of the Australian Council for Educational Research, said, "The percentage of top-performing school-leavers choosing teaching as a career in Australia is in decline. School-leavers with high levels of mathematics and science are seeking careers elsewhere. As a result, these school subjects are often taught by less well-prepared teachers.
"For example, 38% of teachers teaching mathematics in years 7 to 10 have never studied how to teach mathematics and have not taken mathematics beyond first-year tertiary level.
"As a nation, we must attract more of our highly able young people into teaching and provide them with training in the teaching of mathematics and science."