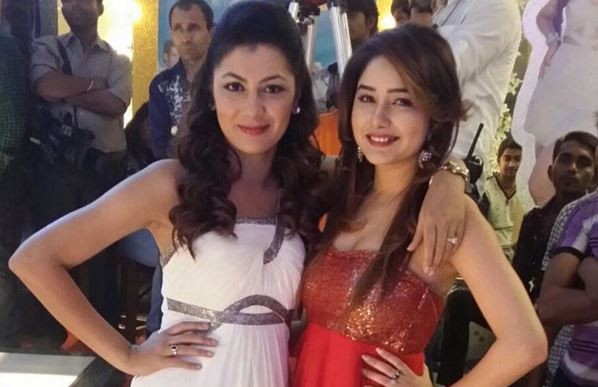 Looks like the makers of "Kumkum Bhagya" are in no mood to put an end to the over-stressed track of exposing Tanu (Leena Jumani) and reuniting Abhi (Shabbir Ahluwalia) and Pragya (Sriti Jha). While there were reports that with Sarla (Supriya Shukla) recovering from paralysis, Nikhil (Nikhil Arya) and Tanu's evil deeds would be out in open, according to latest reports, the makers are mulling over replacing Nikhil with another actor.
Reportedly, Nikhil's contract is about to expire and although the actor wants to continue playing the character Nikhil, the makers are not willing to renew his contract. In fact, the auditions for the role are going on in full swing.
"Nikhil Arya, who is playing the character of Tanu's boyfriend on the show might get replaced. The production house is currently auditioning for the role. Nikhil's contract is about to get renewed and there are some issues concerning with the contract. Nikhil wants to continue being a part of the show but the production house has already started looking for other options," a source told India Forums. However, Nikhil denied the report, saying that he is very much part of the show. "It's nothing like that. I am very much part of the show," Nikhil said.
While no confirmation has been made regarding this, however, if Nikhil gets replaced, one can be assured that the track of exposing Tanu and Nikhil will not end for at least a couple of months.
Meanwhile, on the show, the makers have decided to treat its viewers with a romantic moment between Abhi and Pragya that would also give the audience a break from the ongoing drama. According to an India Forums report, the protagonists will be put in a situation which will result in a romantic eye-lock moment in the upcoming episodes.
"Amidst all the drama, don't get your hopes high expecting a lip-lock but the show will definitely showcase a glimpse of some interesting chemistry in a knok-jhok between Pragya and Abhi which will culminate with their eyes locked!" a source told the web-portal.