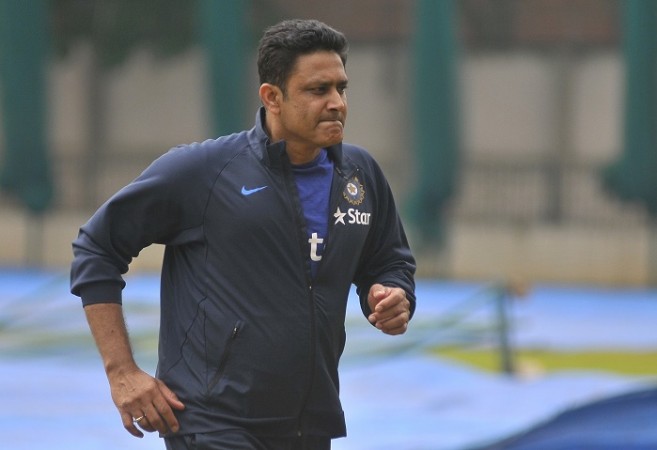 With Anil Kumble at the helm of the India cricket team, one thing is certain -- there will be discipline. Kumble has already started instilling those ethos in the squad, with the first one coming via a $50 fine a player will have to pay, if he comes in late.
Kumble has also mentioned that there will be a team meeting every fourth day and any player can approach him whenever they want to have a word with him.
The newly-appointed coach of India has also defined the roles of the support staff as well.
"Everything is organised. Kumble wants players to understand the importance of discipline and, at the same time, give them freedom. He knows where to draw the line," a source who is currently travelling with India in West Indies was quoted as saying by Indian Express.
"The Indian team is scheduled to go for scuba diving in the coming days. These small things have been kept for the players to unwind."
The Indian players were seen chilling on a cruise on Tuesday where they got to unwind before the start of their second warmup game against West Indies Cricket Board President's XI.
Here are some of the photos from Team India's visit to Nevis Island:
Meanwhile, Kumble is duly noting down every concern the players have so that he can take the matter up with the BCCI.
The players have obviously raised questions regarding organising a mini IPL and Duleep Trophy at the same time. The players have also requested the board to plan the schedule better. Apparently, BCCI does not let the players know about the schedule well in advance, and as a result, personal commitments clash with the events.
"Players have been saying how the board doesn't inform them about the schedule in advance. The BCCI will look into it and plan accordingly," a BCCI official said.