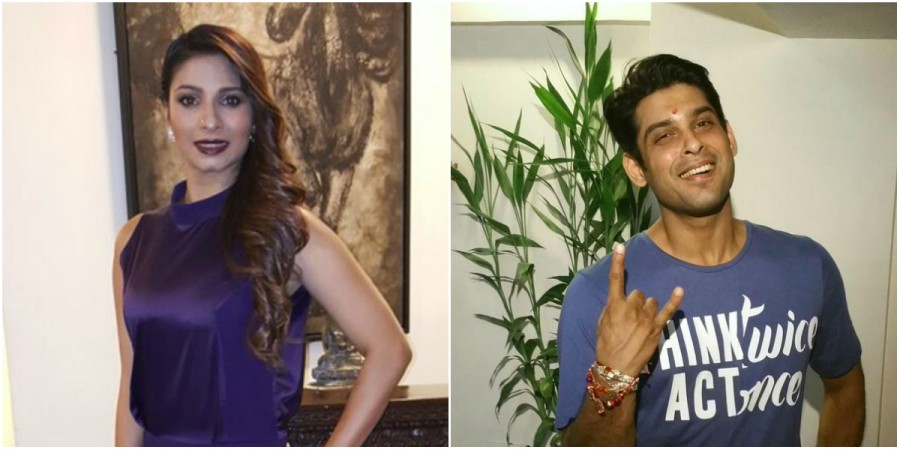 Finding love in showbiz isn't hard but holding on to it is tough. Amid breakups and ugly war of the exes, "Khatron Ke Khiladi 7" contestants Sidharth Shukla and Tanishaa Mukerji seem to have found love.
According to DNA's source, the two were spotted at a Mumbai café where they hugged each other quite a few times. "Tanishaa and Sidharth were engrossed into each other. So much that they didn't realise that everyone was noticing them coochie-cooing," the insider added.
Another source from the "KK7" production informed the leading daily that the two apparently bonded real well on the sets. The fact that she didn't choose Shukla for the elimination round in the recently-aired episode of the stunt-based reality show justifies their "friendship".
There's no way to confirm this news, but it's great if they finally have someone they can weave their future dreams with.
Shukla has had his share of link-up rumours to battle with and Mukerji was in a relationship with Armaan Kohli. For the two, love blossomed in the "Bigg Boss 7" house but wilted soon after they made their exits. While Kohli confirmed his breakup on Twitter, Mukerji spoke to The Times of India about the reason they called it quits.
"All I have to say is Armaan and I are very different people with different ideologies and I wish him the best. God bless him," she said.
Months before Mukerji's world was going topsy-turvy, Shukla opened up on his badly-managed affairs. "But, no girl would want to be in a relationship with me because I have no time to devote to relationship. I am so busy with 12-14 hours of shoot — it gives me no time for anything else," he told TOI in an interview from 2014.