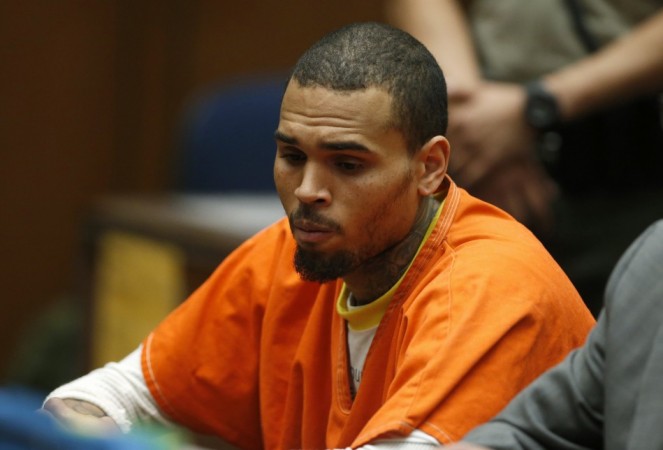 It doesn't seem that things are all that rosy between Karrueche Tran and Chris Brown. Tran, who recently appeared at the Big Boy's radio show allegedly dissed her relationship with Brown. Apparently, Tran was not at all thrilled to talk about her relationship with Brown.
"Yeah, uh...About 4 years ago I was doing a styling job, random styling job and I went and he was there, then he did him, his usual charming talk, from there (sigh) that is where it all began. (Sigh) It's been a long four years!" she said on the radio show when asked about her on and off four-year relationship with Brown, reported Hollywoodlife.
Furthermore, when Tran was asked about the ring she was wearing on her finger, she played down the speculation of her being engaged to the "Fine China" singer.
"Yeah I know but its not aaaa, NO!" she said.
Tran is also understood to be going through some very tough times in her relationship with Brown. She did confess during an interview that things were not all that great as people think to be.
"Ummmm, you know, you know. Every relationship has its ups and downs and you know, whatever, lets change the subject," she said to a radio station.
What was previously thought to be a long-term relationship, now seem to have turned sour. They had a fight on 11 July when Brown allegedly asked her to have a threesome, as per the reports.
Moreover, Brown is not worried to loose Tran.
"He's been spoiled by Karrueche, by Rihanna, by his family, by everybody," a source close to the artist told Hollywoodlife, adding, "He doesn't think he's ever in a position to lose, especially not with women. He's told Karrueche time and time again that no one can compete with her and he meant that. His train of thought is that he's done so much for her in terms of getting her in the biz, basically creating a career for her that she wouldn't have had otherwise if it weren't for him and his name."
Tran and Brown were also said to be moving in together, but now this seems like a bleak possibility.
Brown was in a long-term relationship with RiRi before dating Tran. He broke-up with RiRi as he found love with Tran. But now it seems that Brown has also moved on from Tran also.
Brown and Tran are yet to give any official comment on their relationship rumors.