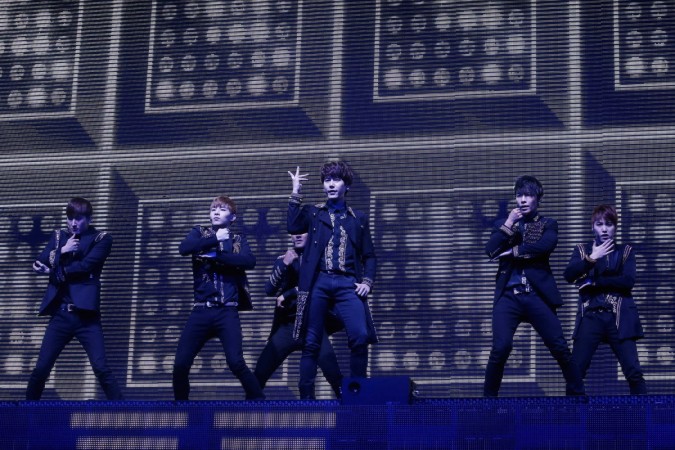 After crashing his car into a street pole, Super Junior member Kangin has taken a hiatus from all musical activities. The K-pop artist will use this time to introspect and reflect on his actions, according to an official SM Entertainment statement.
The statement further read, "This is SM Entertainment. It is true that Kangin had a DUI accident. Kangin contacted the police regarding the accident and received an investigation at the arranged time."
The 31-year-old singer was scheduled to host KBS' "Kiss the Radio" from Tuesday, May 24, to Thursday, May 26. Following news of the accident, the network updated their line-up.
In his place, BTOB members Eunkwang and Changsub hosted the show, and according to KBS' official Twitter page, SHINee's Onew will be the DJ on May 25. Kangin's appearance on SBS' popular show, "Law of the Jungle," will also be edited as much as possible, according to Soompi.
However, it is still unclear if Kangin will be a part of Super Junior's fan meet in the U.S. The SM Entertainment-managed band is scheduled to kick-start their tour in Los Angeles on July 3.
In the early hours of Tuesday, May 24, the K-pop artist was driving under the influence of alcohol and crashed his car into a street pole in the Sinsa-dong area in Seoul. The accident occurred in front of a convenience store in the locality and according to another article on Soompi, the store owner informed the police.
The outlet pointed out that the singer was not present when the police arrived at the scene. Kangin met the law enforcement officials a day later and explained that events of the previous night remained a blur.
According to reports, Kangin's blood alcohol concentration verged on .05 percent, which provides sufficient ground for suspending his license.