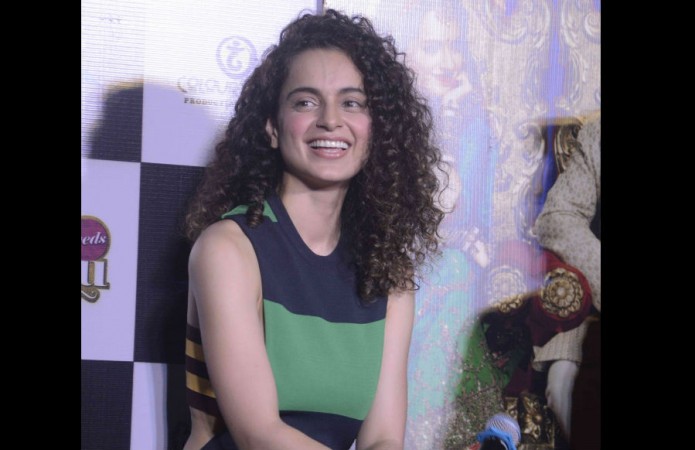 It has often been claimed that Kangana Ranaut is the highest-paid Bollywood actress of current times. However, Kangana's reported fee for her upcoming movie "Rangoon" suggests she is well below the margin.
It was reported earlier that Kangana was charging a fee of Rs. 11 crore after the success of "Tanu Weds Manu Returns," but the actress is being paid just Rs. 3 crore for the film "Rangoon," SpotboyE reported. The report also said other lead actors of the film, Shahid Kapoor and Saif Ali Khan have also been paid the same amount.
While Shahid and Saif agreed on the fee, considering their last movies bombed at the box office, Kangana was not happy with the pay, the report added. Although there was no confirmed report on the "Queen" actress being paid Rs. 11 crore for a film, she was quoted as saying: "I think my fee is justified."
Another recent report by ANI had revealed that Kangana was one year older than what was known. A picture of her passport had shown that she was born in March 23, 1986, which suggests Kangana's age is 30 years and not 29, as has been reported so far.
Directed by Vishal Bhardwaj, "Rangoon" features Kangana as an actress, Shahid as an Army officer and Saif as a film-maker. Set on the backdrop of World War II, "Rangoon" is a period drama and will be released on Feb. 24, 2017.