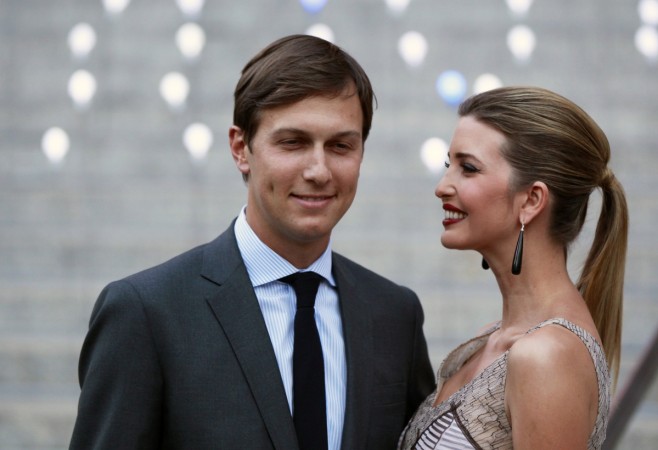 Jared Kushner has not applied for a role in the administration of President-elect Donald Trump, nor has he applied for security clearance, Trump adviser Kellyanne Conway has said.
"He has not applied for anything formally and I just think many of these press reports are false and inaccurate," Conway, Trump's former campaign manager, said on Good Morning America.
"I would just call on everybody to just give us a little bit of time to form our federal government, get those appointments in place and respect the election results and allow this man to do his job."
Earlier, the Wall Street Journal had reported that "people familiar with the presidential transition say Donald Trump's son-in-law, who became a close adviser in the presidential campaign, is likely to take a top White House job".
"Jared Kushner, who has emerged as a lightning rod as departures have mounted in recent days from the team vetting possible appointees, is being pushed to join the president's inner circle by new White House chief of staff Reince Priebus and presidential counselor Stephen Bannon, these people say."
Conway said Kushner is taking into consideration his business responsibilities in New York City as well as the three small children he and Ivanka are raising.
"He will continue to be very important to his father-in-law, who just happens to be the next president," Conway said. "Jared was incredibly important to our campaign effort and to the election."
She added, "He's a trusted adviser of his father-in-law. That won't change."
Jared's father, Charles "Charlie" Kushner, founded the real estate development organization Kushner Companies in 1985 and built it into a billion-dollar enterprise.
"I know the Bush sons were very involved in their father's administration," she said, referring specifically to former President George W. Bush and former Florida Gov. Jeb Bush. "One became president of the United States and they both became governors."