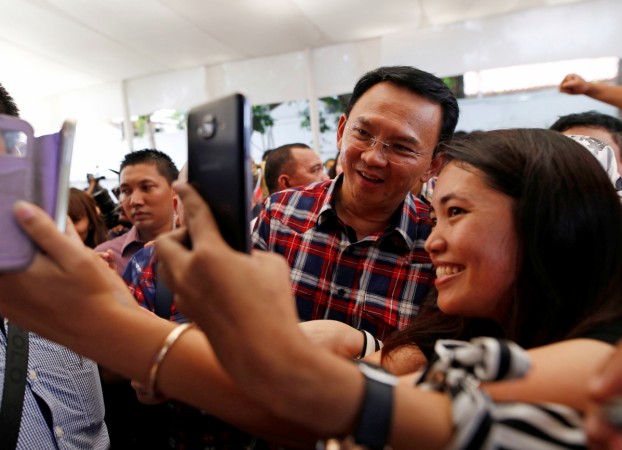 Indonesian police have named the governor of Jakarta as a suspect in a blasphemy case, just as he was campaigning to seek a second term.
This development comes just days after hard-line Muslim protestors called for Basuki "Ahok" Tjahaja Purnama's indictment in a rally, TIME reported.
Earlier this month, Jakarta was rocked by a massive protest by conservative Muslims against the governor. One person died and dozens were injured in rioting. Hard-liners have threatened more protests if Ahok isn't arrested.
Police announced at a news conference that the popular governor could not leave the country while the investigation is underway.
However, they said that he is not being detained because investigators and religious experts were sharply divided over whether the comments at issue were blasphemous.
"After long discussions, we reached a decision that the case should be tried in an open court," said National Police chief detective Ari Dono.
The Islamic Defenders Front, a vigilante group that wants to impose Shariah law, began demanding Ahok's arrest after a video circulated online in which he joked to an audience about a passage in the Quran that could be interpreted as prohibiting Muslims from accepting non-Muslims as leaders. The governor has apologized for the comment.
Munarman, a spokesman for the Front who goes by one name, said the group is still demanding Ahok's arrest because he could flee or destroy evidence. "The offense has caused unrest across the country. We will continue to stage protests until he is arrested," he said.
Sumarno, chief of Jakarta's Election Commission, said Ahok is not barred from competing in the gubernatorial election.
Ahok is first Christian governor of Jakarta in half a century and the first ethnic Chinese to run the sprawling chaotic city that is one of the world's 10 largest urban areas.
He is popular with the city's middle class, but has made enemies from a tough stance against corruption and an urban program that has evicted thousands of the city's poorest from slums.