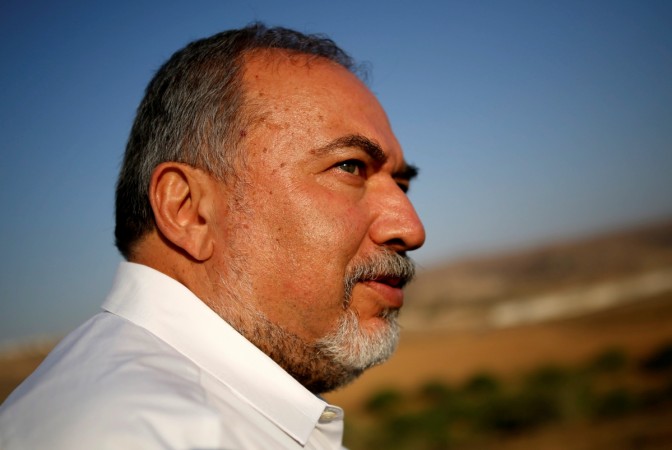 Israeli Defense Minister Avigdor Lieberman has told a Palestinian newspaper that while Israel has no desire to return to Gaza or conquer it, "in Gaza, like the Iranians, they intend to eliminate the state of Israel... If they impose the next war on Israel, it will be their last. I would like to emphasise again: It will be their last confrontation because we will completely destroy them."
The thinly-veiled threat was made in an interview with Al-Quds — the most popular Palestinian daily West Bank and east Jerusalem — and has opened the floodgates on social media, with a majority slamming his remarks.
Lieberman, however, said he had no intention of starting a new war in Gaza, which would be the fourth since 2008.
He urged Palestinians to pressure Hamas, the Islamist movement that runs the Gaza Strip, to "stop your crazy policies".
In regards to Palestinian President Mahmoud Abbas, Lieberman said, "The problem is not with Jerusalem or extremism. The problem lies with Abbas refusing to sign a final agreement. An agreement of this type requires another person who is capable of making the tough decision concerning the Arab world, the Palestinians and even Jerusalem. I imagine the final agreement will be like an earthquake because it will open a new page in our relations with the Middle East and the Arab world. Abbas does not have the ability to market his goods to the people."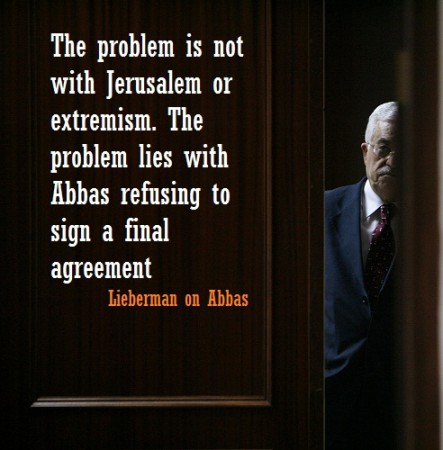 Lieberman, who took office in May, also criticised Abbas, accusing him of failing to make tough compromises that could lead to peace.
He predicted Abbas would lose if elections were held, with polls showing most Palestinians would like the 81-year-old to resign.
Such elections could lead to Hamas taking power in the West Bank, where Abbas's secular Fatah party currently dominates, but Lieberman said he believed a different outcome was possible.