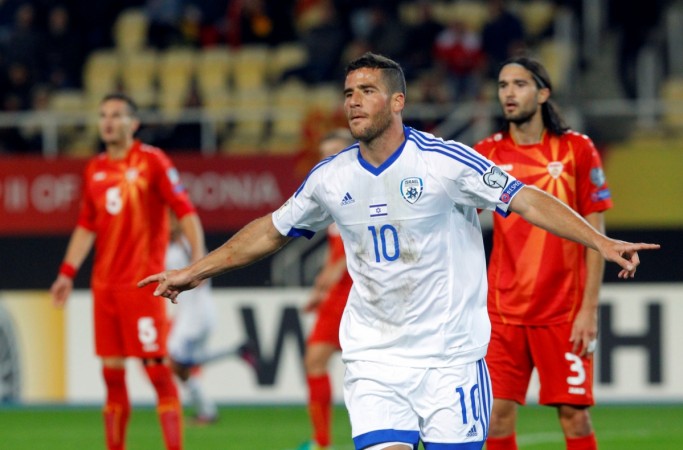 Simultaneous attacks by ISIS have been foiled — including one targeting the Israeli national soccer team, police in Kosovo said.
According to a statement issued Thursday, 18 people were arrested in Kosovo and six more across both Albania and Macedonia. Police said explosive devices, weapons, electronic equipment and a drone were recovered.
The suspects, who were planning "synchronized terror attacks," were rounded up over the past 10 days in Albania, Kosovo and Macedonia, police said in a statement Wednesday.
The suspects were receiving orders from Islamic State member Lavdrim Muhaxheri, the self-declared "commander of Albanians in Syria and Iraq," police said.
The statement said officers searching the suspects' homes and premises found explosive devices, weapons and electronic equipment, including "religious material and literature from well-known authors recognized for their extremist ideology."
The groups in the three countries, coordinated by two Albanians who are part of the Islamic State terror group in Syria, had "clear targets" on who should be attacked and when, police said.
"They were planning to commit terrorist attacks in Kosovo and also (an attack) against (the) Israeli football team and their fans during the Albania-Israel match," Kosovo police said, according to Reuters.
The Nov. 12 match, part of the qualifying round for the 2018 World Cup group, was moved from the northern Albanian city of Shkoder to Elbasan, south of the capital of Tirana, for security reasons, the Associated Press reports. Saturday's event included heavy police presence, but there were no incidents.
According to NBC News, at least 200 people have been detained or investigated in Kosovo over their alleged links with ISIS in recent years.
A total of 300 Kosovars went to Syria to fight alongside ISIS militants and more than 50 have been killed there.
International and local security agencies in Kosovo, including NATO mission and the EU police mission, are worried that many of those returning home from combat zones could pose a security threat.