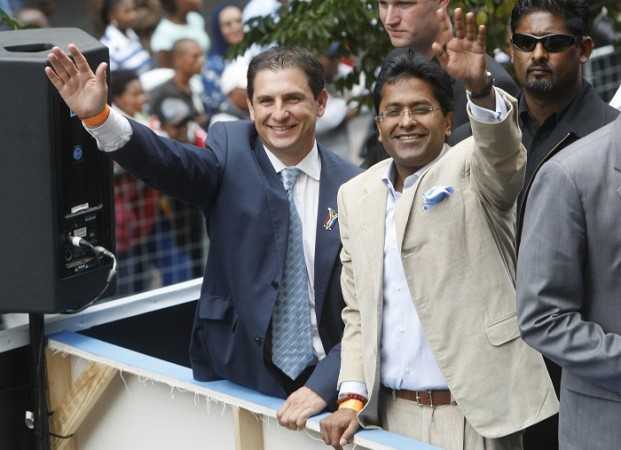 Former IPL commissioner Lalit Modi just cannot stay away from controversy. Modi has come into the focus, yet again, as activist Niraj Gunde has filed an official complaint against the cricket administrator, alleging he has stakes in three IPL franchises.
Modi was expelled from the IPL Governing Council (GC) back in 2013. Since then, has been living in London, as he has banned from participating in any cricketing activities in India, even if he was recently elected the president of the Rajasthan Cricket Association amid much furore.
Gunde filed the official complaint to the BCCI ombudsman on Tuesday. The complaint also revealed the name of Dean Kino, who was the chairman of the Champions League T20 Governing Council until September 2014.
Gunde is set to have attached the mails that Kino and Modi brothers (Lalit and Sameer) exchanged between them which apparently proves that Modi is a beneficial owner of three IPL franchises. The acitivist has requested the Board to investigate further.
If BCCI orders an investigation and if the charges that has been levelled against him are proved correct, Modi could be in more trouble. The names of the three IPL teams are yet to be disclosed.
His complaint, as reported by Cricbuzz, read:
"The relevant mails between Dean Kino, lawyer of Lalit Modi and Sameer Modi [Lalit's brother] - where they discuss the beneficial interest in three IPL teams - are also attached with the complaint letter.
"Discussions between the parties [Kino and Modi siblings] indicate that Modi is a beneficial owner in three teams. This needs further investigation. There appears to be a cover-up by the BCCI and dereliction of duty by the current office bearers to protect Modi and other criminal elements in IPL.
"Lalit Modi, former BCCI vice president, chairman of IPL governing council and current president of Rajasthan Cricket Association (RCA) was expelled by the BCCI in 2013 after the disciplinary committee found him guilty of several acts of indiscipline and corruption.
"While this has been in the public domain and IPL chairman Rajeev Shukla has informed that appropriate action would be taken after ascertaining facts, no action was initiated by the BCCI."