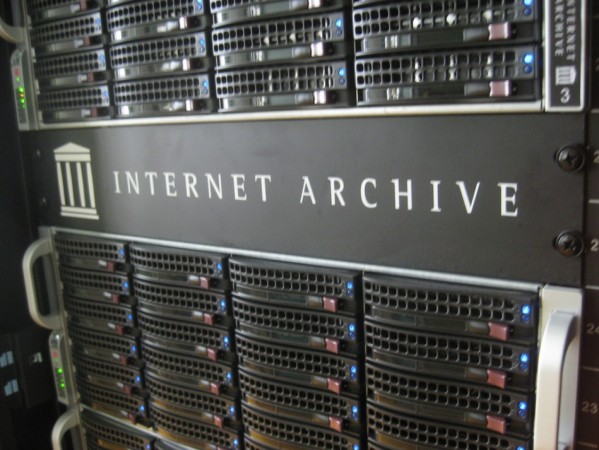 The Internet Archive, a digital library nonprofit that preserves billions of webpages for the historical record, is building a backup archive in Canada after the election of Donald Trump.
It began collecting donations for the Internet Archive of Canada, intended to create a copy of the archive outside the United States, the Verge reported.
"On November 9th in America, we woke up to a new administration promising radical change," writes founder Brewster Kahle.
"It was a firm reminder that institutions like ours, built for the long-term, need to design for change. For us, it means keeping our cultural materials safe, private and perpetually accessible.
"It means preparing for a web that may face greater restrictions. It means serving patrons in a world in which government surveillance is not going away; indeed it looks like it will increase."
Increased surveillance powers will be a priority under the Trump presidency, according to Bloomberg, with the president-elect appointing Jeff Sessions as attorney-general and Mike Pompeo as director of the CIA -- both of whom advocated government spying under George W Bush's stringent surveillance policy.
Earlier this month, encrypted email provider ProtonMail encouraged users to switch to encrypted email following the election result.
"Regardless of which side of the political spectrum you are on, Trump's control over the NSA is now an indisputable fact," it said.
"As a federal agency, however, the activities of NSA are governed by federal law, in particular, the Foreign Intelligence Surveillance Act. However, with Republican control over both houses of Congress, President Trump would have broad power to rewrite FISA as he sees fit, or introduce a new law."
According to ZDNet, despite the Internet Archive looking to back up its data in Canada, one Edward Snowden leak revealed the close collaboration between the NSA and the country's Communications Security Establishment Canada (CSEC).
The document mentioned "the exchange of liaison officers and integrees, joint projects, shared activities, and a strong desire for closer collaboration in the area of cyberdefence", as well as Canada being a large consumer of US intelligence-gathering equipment.
Canada is also one of the Five Eyes nations, along with the US, the United Kingdom, Australia, and New Zealand. The alliance allows the sharing of citizen internet and surveillance data among members.