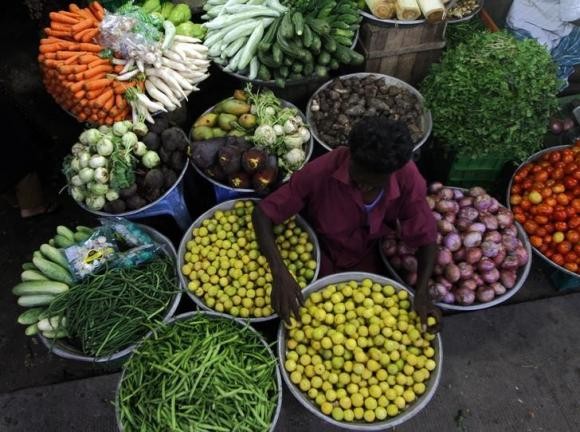 Retail inflation in India declined by 0.5 percent to 5.18 in February 2016, raising optimism of a rate cut by Reserve Bank of India (RBI).
In what is considered by the RBI as a crucial parameter in India's monetary policy review, the retail index (also called the consumer price index or CPI) stood at a 17-month record high of 5.69 percent last month.
The prices, in fact, also snapped an upward rally in the index for the past six months.
A key component of the overall retail prices, the food prices, eased considerably to 5.30 percent from 6.85 percent last month, bringing inflation well within the RBI's inflation target of six percent to consider any easing in policy rates.
Both urban and rural retail prices eased by 0.5 percent over the last month, toeing the overall index movement.
However, the sub-parameter of food prices declined in the range of 0.9 percent to 1.5 percent. The lowest decline was experienced in the rural India, which meant the inflation is continuing to worry the countryside.
The Central Statistics Office (CSO) of the Ministry of Statistics and Programme Implementation curated data was the most-awaited of all and set the ball rolling for the industry's clamour to cut the policy rates.
The wholesale price index (WPI), announced by the Ministry of Commerce and Industry, also fell for a 16th straight month in February, declining 0.91 percent over a year period, basically driven down by falling crude prices.