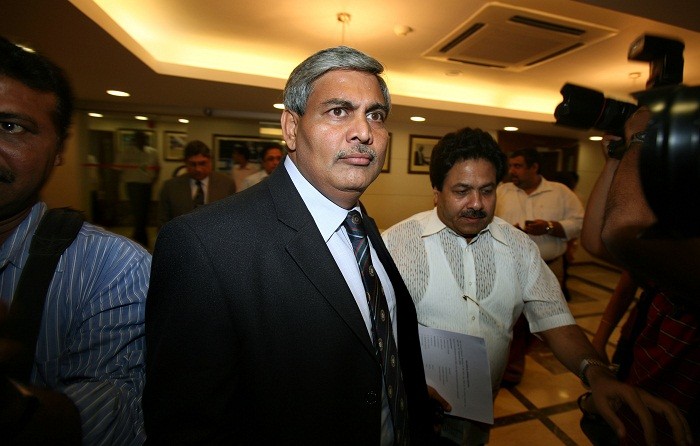 BCCI President Shashank Manohar has said that only a "conducive atmosphere" can lead to a bilateral cricket series between India and Pakistan.
The two cricket giants were slated to face each other in the final month of this calendar year at a neutral venue, but the series never saw light of the day as the governments at both ends couldn't come to a consensus.
PCB chief Shahryar Khan had said that they were losing patience over the BCCI's and Indian government's disinterest in giving a proper verdict on the fate of the series, and they were thus "closing the chapter".
Manohar, who was unanimously elected as the BCCI supremo in October this year, mentioned that organising a cricket series between India and Pakistan is a "complex issue", and the verdict of both the governments is very important in this.
"As you are aware that the BCCI and the PCB had agreed to play a series, however, the issue is a complex issue which is not dependent on two boards. A political call will have to be taken by the Indian government as well as the Pakistan government," Manohar said in a live chat session on Facebook.
"As and when the atmosphere is conducive, I am sure both the governments will agree so that a full fledged series can take place between India and Pakistan."
Only a day ago, former India skipper Sourav Ganguly had mentioned the same. The Bengal Tiger said that the fate of an India-Pakistan series is not just in the hands of the two boards.
"Obviously, everyone wants India-Pakistan series to resume as the matches between two nation has always been exciting. We too support the series to take place but certainly everything is not in the hand of the board," Dada said.