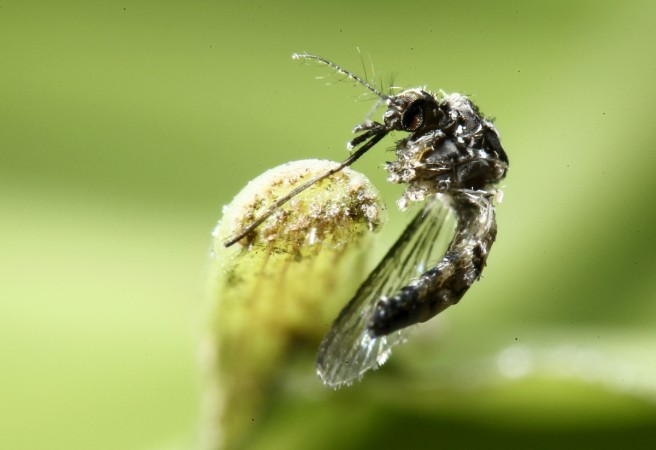 India on Tuesday issued an advisory on the Zika virus disease that includes instructions to pregnant women to avoid travel to affected countries and warnings to travellers to take strict protective measures.
The Health and Family Welfare Ministry issued the guidelines a day after the World Health Organisation declared the Zika virus an international public health emergency as the outbreak spread to at least 23 countries.
India is prone to the spread of the virus as the Aedes aegypti mosquito, which transmits the Zika virus as well dengue and chikungunya, is common in the country. India saw a virtual epidemic of dengue cases last year.
In its advisory made available on the Press Information Bureau, the Health Ministry has called for deferring non-essential travel to affected countries, and has asked those travelling to these areas to "strictly follow individual protective measures to prevent mosquito bites", such as using mosquito-repellent creams and wearing clothes that will cover most parts fo the body.
As the Zika virus is highly believed to be linked to cases of microcephaly, a condition in which babies are born with abnormally small heads due to stunted brain growth, India has advised pregnant women to not travel to affected areas.
"My ministry is fully geared to deal with the Zika Virus. No case (has been) reported in India. There is no need to panic, (sic)" Health Minister JP Nadda was quoted by ANI as saying on Tuesday.
The ministry has also directed all international airports and ports in the country to display signage providing information on the Zika virus as well as instructions to travellers to report to Custom authorities when they return from affected countries and if they show symptoms of fever.
Rapid Response Teams consisting of epidemiologists, public health specialist, microbiologists and paediatric specialists will be activated at Central and state levels to respond to cases of outbreak.
The ministry also said the National Centre for Disease Control in Delhi and the National Institute of Virology in Pune will be the main laboratories to support outbreak investigation.