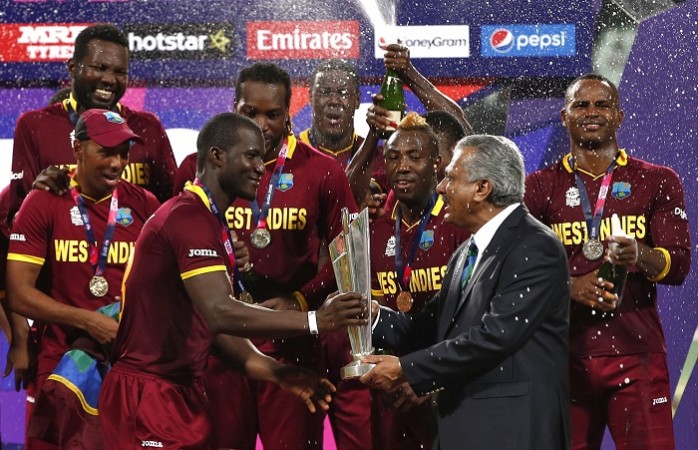 The ICC World T20 could take place in 2018, as the International Cricket Council (ICC) are contemplating making the Twenty20 format event a mandatory once-in-two-years occasion. According to ESPN Cricinfo, South Africa could turn out to be the venue for the event, two years from now.
At the moment, according to the ICC calendar, the next WT20 event is scheduled for 2020 in Australia.
While the UAE is also being zeroed in on as a possible destination to host the event in 2018, the preferred option remains South Africa. "Of course we would be delighted to host any major ICC event," Cricket South Africa chief executive Haroon Lorgat said. "We have proven in the past what a perfect destination South Africa is."
It should also be noted that Cricket South Africa (CSA) was banned for at least a year by the sports ministry of South Africa last month. The ban includes not being able to bid for international event. However, the country's cricket association are trying to work with the government to resolve the issue and get the right to bid once again.
And it is expected that a final verdict on the ban on CSA could come after the municipal elections in South Africa in August.
Now, whether we will indeed be witnessing the World T20 in 2018 depends on the outcome of a meeting between the ICC and Star Sports -- the official broadcaster of the event. The TV partners, at first, have to agree to buy two extra WT20 tournaments -- in 2018 and 2022 -- besides the already scheduled tournament in 2020.
If in case an agreement is reached between the parties, a vote needs to take place at the ICC Annual Conference in June, to finalise the proposal.
Apart from the mentioned proposals, the ICC are also contemplating expanding the Super 10s of the tournament to include two more teams, while also increasing the number of participating nations in the ICC World T20, which currently stands at 18.