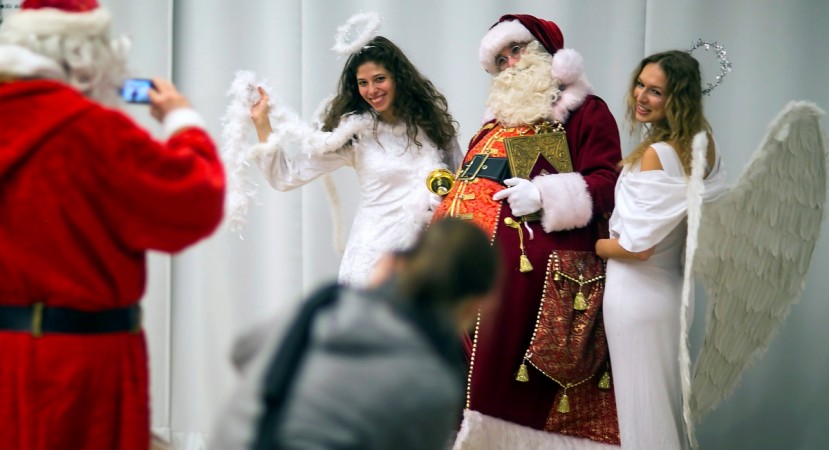 The chairman of the Equality and Human Rights Commission (EHRC) David Isaac said companies should take a "common sense approach" in dealing with religion at work.
He said: "Freedom of religion is a fundamental human right and it shouldn't be suppressed through fear of offending. Lots of employers have now become really worried about doing anything discriminatory regarding their Muslim or Jewish staff."
According to the Sunday Express, he added the existing laws were fine but they had been misinterpreted through a fear of causing offence.
He added: "There are a lot of myths out there when it comes to dealing with religion at work. I want to put the record straight."
While some may refer to the festive period as "the winter holidays" as a way of being culturally sensitive and not wanting to cause offence Isaac said: "It is okay to hold a party and to send Christmas cards.
"Most Muslims and Jews I know adhere to their own religious beliefs of course, but to some extent acknowledge that Christmas happens and to some extent, with a small 'c', celebrate it. This is people's lived experience and we need to reflect it."
The government's integration tsar Dame Louise Casey recently said the celebration of Christmas was a British tradition and needed to be preserved to help prevent social divisions.
The EHRC is to publish a major new report next week. The Mail on Sunday, which has seen the report states that it criticizes overzealous organisations that unnecessarily drop references to Christmas or discipline believers who wear crosses at work.

The report will:

Admonish the UK's biggest cinema chains for banning a Church of England advertisement promoting the Lord's Prayer, and suggest legal action over the case could follow;
Support Nadia Eweida, a Christian check-in staff member at British Airways who was suspended for refusing to remove a cross on a chain;
Criticise housing association bosses who used 'diversity' policies to demote a Christian staff member for mild comments about gay marriage on his Facebook page;
Deride Government departments and town halls that have airbrushed 'Christmas' out of seasonal greeting cards or celebrations to avoid upsetting people of other beliefs.
According to the Mail on Sunday, to the fury of Christian campaigners, the Commission falls short of calling for reform of the controversial Equalities Act 2010 it was set up to police, which bans discrimination against minority groups including religious believers.
The Christian Institute said: "When the EHRC has to remind employers that it's OK to celebrate Christmas, it shows how damaging the influence of the equality industry has been.
"No one needs to remind employers that it's OK to celebrate gay pride. But celebrating Christmas? Apparently that's dodgy ground. It's crazy."