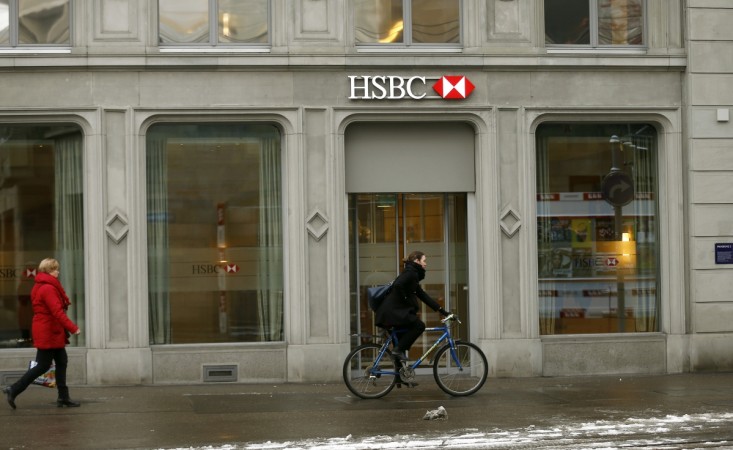 Global banking major HSBC on Tuesday announced that it would cut around 25,000 jobs across its offices globally, as a part of the company's new strategy to cut down costs and boost returns to its shareholders.
As per the fresh job cuts, about 8,000 HSBC employees in the UK are expected to lose their jobs.
The latest reduction in workforce will see nearly 10% layoffs from the bank's current employee strength, mainly impacting its retail operations and investment banking.
The bank aims to give "a return on equity" of over 10% by 2017 against a earlier estimate of 12-15% by 2016.
Stuart Gulliver, who assumed charge as the chief executive of the banking giant in 2011, has already reduced its global head count to 257,000 from 296,000 besides a new wave of job cuts indicated on Tuesday.
"HSBC has an unrivalled global position: access to high-growth markets; a diversified universal banking model with strong funding and a low risk profile; and strong internal capital generation with industry-leading dividends. We recognise the world has changed and we need to change with it," Gulliver told The Guardian.
The world's third largest bank by assets plans to shut down branches in seven key markets, where the employee count is 48,000. The new job cuts come in the wake of bank's increased focus on Asian markets.
"The world is becoming increasingly connected, with Asia expected to show high growth and become the centre of global trade over the next decade. I am confident that our actions will allow us to capture expected future growth opportunities and deliver further value to shareholders," Gulliver said.
Gulliver has also announced the criteria to determine on moving its headquarters out of UK, from where it has been functioning since 1992. Under the new plan, the bank will sell its businesses in Turkey and Brazil.
"The moves to close Brazil and Turkey were pretty much widely expected so a significant catalyst should be something like spinning off the Asian or U.K. businesses, or if they close other divisions that are money-losing like the U.S. and perhaps even Mexico," King Lip, chief strategist at Baker Avenue Asset Management, told CNBC.
The chief executive already reduced the bank's global footprint to 73 countries from 87.
However, James Antos, an analyst at Mizuho Securities Asia, said that the bank would not regain investor confidence by this restructuring plan.
"Slaughtering the staff is not necessarily the solution unless management makes the bank considerably less complex," he told BBC.