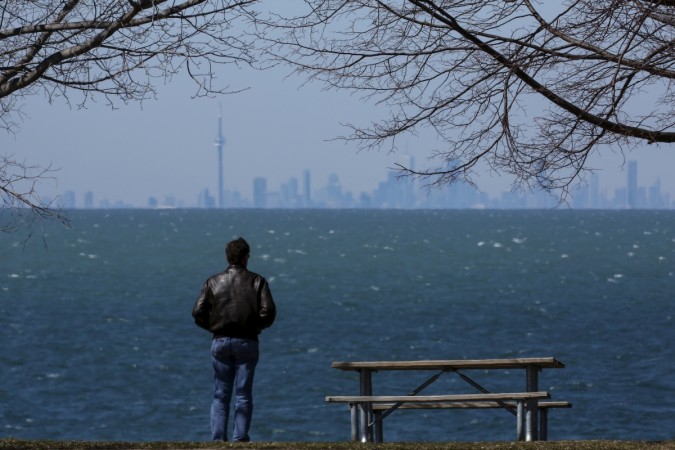 How polarizing is the idea of tolling Toronto's roads, asked the Guelph Mercury Tribune. Quite, it would seem. It reported that according to a new poll, the city's electorate is split right down the middle on the issue.
The poll by Forum Research was conducted on Thursday evening, hours after Mayor John Tory threw his support behind a controversial plan to implement road tolls on the Gardiner Expressway and Don Valley Parkway.
It found that 46% of voters approve of road tolls, while 45% disapprove. Nine per cent didn't know.
The poll asked whether respondents would support tolls on the two expressways if the revenue collected would go to pay for transit projects. Tory is proposing that it be used to fund transportation projects, including public transit and road infrastructure.
About one-third of respondents said they would use the expressways less often if a toll of $2 was implemented, and 23% said they wouldn't use them at all. Thirty-eight per cent said a toonie toll wouldn't change their driving behaviour.
Support for road tolls was lowest among respondents making less than $20,000 a year, 50% of whom disapproved of the idea. It had majority support (56%) among those earning incomes between $40,000 and $60,000, as well as the wealthiest respondents.
Just over half of respondents who said they voted for either Tory or Olivia Chow in the 2014 mayoral election approved of tolls, while 30% of voters who backed ex-councillor Doug Ford supported the road pricing scheme.
Perhaps unsurprisingly, 60% of voters who use a private vehicle to commute said they disapproved of tolls. Half of those who commute by public transit supported the idea, while 81% of those who bike and 63% of those who walk supported the plan.
"This is good news for the mayor," Forum Research President Lorne Bozinoff said in a press release.
"For a perennially unpopular idea like road tolls to receive approval from almost half the voters, and to be tied with those who disapprove is unheard of.
According to CP24, Mayor Tory has said that a $2 road toll on the Gardiner and DVP could generate $166 million annually, which could then be put into a separate fund that would primarily be used to build public transit.
Martin Regg Cohn, writing in the Toronto Star, said, "True, tolls are tougher on lower-income drivers. But it's not government's role to subsidize car use. Research shows that even the working poor are willing to pay a premium if it means getting to work on time.
"It's hard to fathom why Toronto treats tolls as toxic, and congestion charges as heresy, when so many major cities have moved on in order to keep motorists moving. European socialists do it. American capitalists do it.
"Why are we so timorous? Torontonians clamour against tolls to their last breath, while congestion suffocates the city."