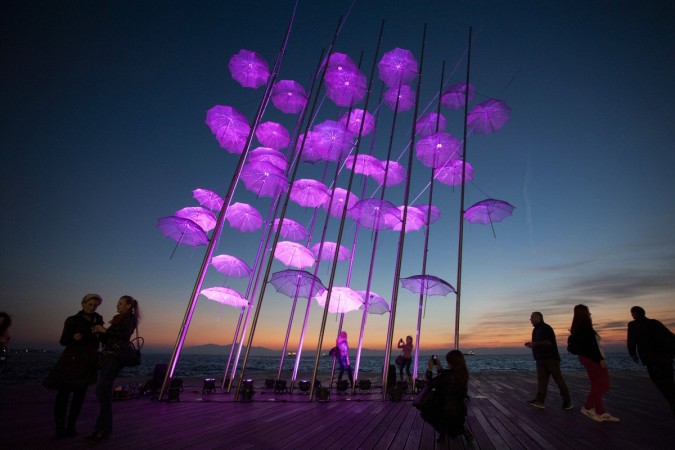 Two new trials show the powerful effects of magic mushrooms on cancer-related anxiety and depression. Both studies offer promising relief through an unlikely source: hallucinogenic drugs.
In two new studies released simultaneously by researchers at New York University and Johns Hopkins, doctors reveal that a single dose of psilocybin—a compound from magic mushrooms—can ease anxiety and depression for up to six months.
The results have great potential for people dealing with the fear associated with a cancer diagnosis, but also for people with psychiatric disorders that haven't responded to traditional treatments like psychotherapy or antidepressants, TIME reported.
Dozens of distressed patients, treated under controlled conditions at the two prestigious medical centers, saw spirit-lifting effects that lasted at least several weeks after taking the "magic mushroom" drug, according to results published Thursday in The Journal of Psychopharmacology.
In an unusual move, the journal also published 10 commentaries from experts in psychiatry, end-of-life care and drug policy. The experts said the studies were small and preliminary, but all supported continued research.
They suggest psilocybin, while still illegal outside of studies, is "well within the accepted scope of modern psychiatry", said an editorial by David Nutt, a professor of neuropsychopharmacology at Imperial College, London.
But the benefits remain unconfirmed and largely unexplained, commentators said. Just how a hallucinogenic experience might lift anxiety and depression over weeks or months is "the $64,000 question," said Jeffrey Lieberman, a past president of the American Psychiatric Association and chair of psychiatry at Columbia University. He co-wrote one of the commentaries calling for more studies.
According to the USA Today, the research teams set up cozy living-room style clinics, where the patients were treated twice — once with a synthetic psilocybin dose strong enough to produce an hours-long hallucinogenic trip, and once with either a very low dose of psilocybin (at Johns Hopkins) or niacin, a vitamin that can cause warm, tingling sensations (at NYU). Some got the real thing first; others got the substitute first.
The treatments were five to seven weeks apart, allowing the researchers time to compare the first patients to get the real treatment with those who waited. Then they gave the hallucinogenic dose to the rest, and followed everyone for another six months.
During their psilocybin experiences, the patients wore eye masks and headphones and were urged to lie back, listen to soothing music and "direct their attention inward," said research leader Roland Griffiths, a professor of behavioral biology at Johns Hopkins. Therapists sat nearby, ready to comfort those who became briefly anxious or afraid, which happened in about one-third of cases, he said.
Patients reported the dream-like visions and heightened emotions typically produced by psilocybin. In the days and weeks afterward, therapists helped them sort through what many saw as "mystical experiences" of connection and love, Griffiths said.
The reported result: immediate sharp declines in anxiety and depression in patients treated first, when compared with initially untreated patients. Those who got delayed treatment also improved, and up to 80% were less distressed at the end of the studies than at the beginning. However, because all patients eventually got the drug, there were no comparison groups after the first few weeks — making it impossible to say whether the drug deserved credit for the prolonged improvements.
Researchers have already started studies in other groups, including alcoholics and people trying to quit smoking.
The two new studies were funded by the non-profit Heffter Research Institute.