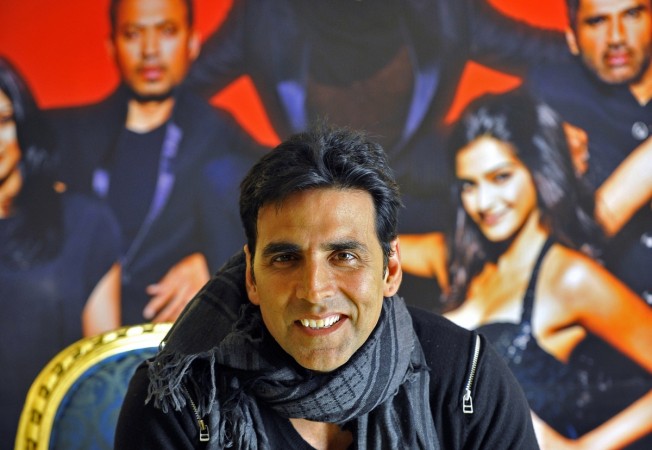 Priyanka Chopra and Deepika Padukone have been making great strides in Hollywood. While many stars have been wanting to follow in their footsteps, Akshay Kumar has an explanation why he will not take up any projects from out West.
"The reason we are not going there is because no one is taking us. Just as North Indian heroines make it big in South and not heroes, we don't stand a chance in the West like the actresses," he told BollywoodLife adding that the makers do not have any solid parts to offer.
"Say come to us with something like this. Sir, you are standing there and you will be seen in the second scene and die in the fifth scene," he elaborated. Adding another dimension to his explanation, the star said Bollywood heroes aren't fit enough to feature Hollywood films.
Earlier this year, Kareena Kapoor Khan pointed out that working in Hollywood requires one to have a different kind of energy and dedication, which she doesn't. The leading lady said she has no interest in the industry and thinks that people watch Hindi movies across the world.
Meanwhile, Irrfan Khan, who has quite a few English films to his credit, said it's crucial to form an image through the roles you play and create an image of yourself. "People start perceiving you on the basis of the roles you do. A few actors invest a lot of time and energy to create an image and then nurture it. It's a different approach," Hindustan Times quoted him as saying.