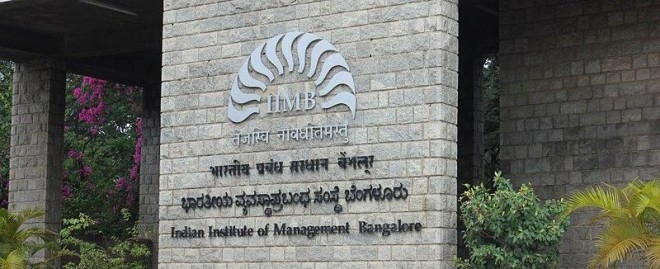 The Indian Institute of Management (IIM) at Bangalore received a call on Thursday from an unidentified person threatening to blow up the institute premises.
The IIM reception received the threat call between 1.30 pm and 2 pm, after which the police were informed.
Authorities rushed to the spot and evacuated everyone from the campus. Since it was vacation time, only skeletal staff and a few students were present on the campus.
A bomb disposal team and a dog squad reached the spot and searched for any suspicious-looking objects, according to TV reports.
After a thorough search, authorities confirmed that it was a prank call. They have traced the call to a coin phone booth near a shop in JP Nagar police station limits. The caller is yet to be traced.
Bangalore has increasingly become vulnerable to such bomb threats and attacks. Earlier in April, a blast occurred 100 metres away from the BJP office in Malleshwaram. At least 16 people were injured in the incident. The Union home ministry confirmed it as an act of terror and an inquiry was launched. More than eight people have been arrested from various parts of Tamil Nadu as well as from Kerala in connection with the case.