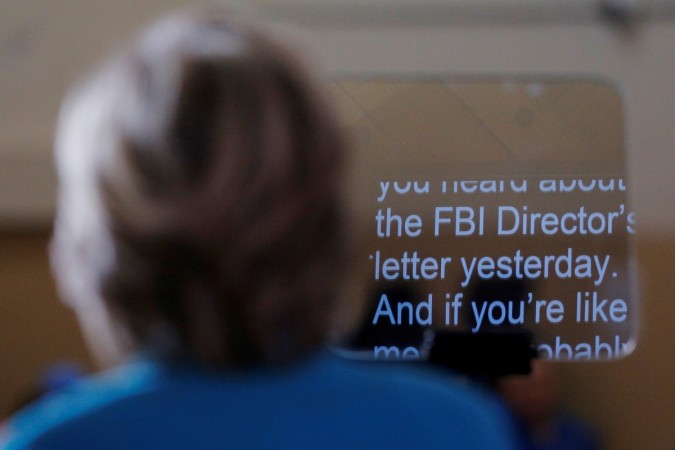 Top Clinton aide Huma Abedin remained holed up in her New York City apartment on Saturday night, a day after husband's sexting of a 15-year-old girl led the FBI to sensationally reopen its investigation into Clinton's emails, the Daily Mail reported.
While her boss campaigned in Miami and her aides went to war with FBI director James Comey for his "unprecedented and deeply troubling" decision, Abedin was notably absent and looked solemn at her Manhattan home.
This comes after Comey told Congress on Friday that agents had found messages that may be "pertinent" to the agency's probe into Clinton's handling of classified information on Abedin's husband Anthony Weiner's laptop.
The agency started investigating disgraced Weiner after DailyMail.com exposed his sexting of a 15-year-old girl in September and agents seized a laptop, which he is believed to have shared with Abedin.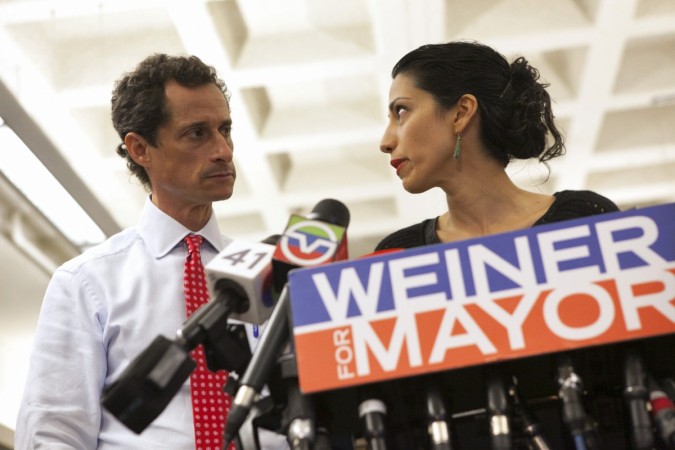 Their investigation is a serious blow to Clinton's campaign in the tightening presidential race, with an ABC/Washington Post poll taken before the bombshell showing Hillary with a slim two point lead over Trump - on 47 per cent to his 45 per cent nationally.
Speaking at a rally in Phoenix on Saturday, Republican presidential candidate Donald Trump accused the justice department of protecting the Democratic presidential candidate in a "rigged system".
"The Department of Justice is trying their hardest to protect the criminal activity of Hillary Clinton," Trump said, offering no evidence for the assertion.
Meanwhile top Democrats have demanded the FBI release "more detailed information" about its new investigation into Clinton's use of private emails.
Senators Thomas Carper, Patrick Leahy, Dianne Feinstein and Benjamin Cardin have written a letter to the agency's director, James Comey, and given him a deadline of Monday to respond.
Clinton herself has called on Comey to put out the "full and complete facts" about the fresh FBI review.