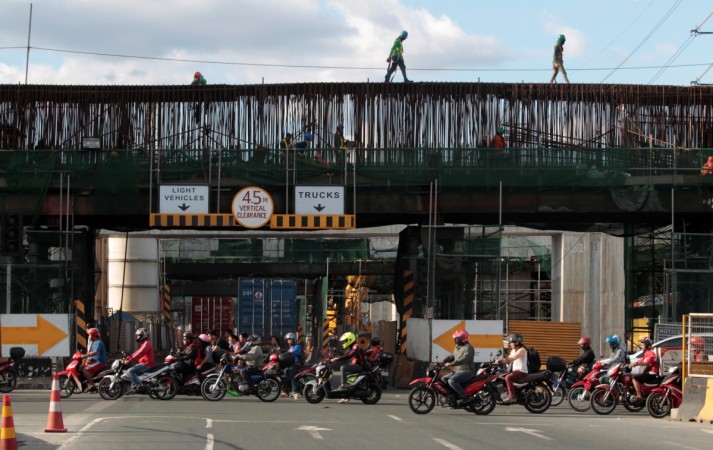 Whatever you think of President Rodrigo Duterte and his foot-in-mouth syndrome, you can't deny that the Philippines economy is booming, thanks to a raft of government spending and recovering agricultural production.
The Philippine Statistics Authority said the nation's gross domestic product rose 7.1% in the third quarter from a year earlier, beating the 6.7% posted by China and the 6.4% registered by Vietnam. GDP grew 7.0% in the second quarter.
The median forecast of 13 economists polled by The Wall Street Journal was for growth of 6.6%, with estimates ranging from 6.1% to 7.0%. While most economists expected the economy to slow after faster-than-expected growth in the first half, many of had said growth remained robust, with domestic consumption showing continued strength.
Reynaldo Cancio, director for national planning at the National Economic and Development Authority, told Market Watch that the stronger-than-expected third quarter performance "cements our chance of achieving the growth target of 6%-7%". He said the economy will only have to grow 3.4% to meet the lower end of the target and 6.9% to meet 7%.
"Investment continues to drive this economic growth," said Cancio, citing double-digit growth in both public and private construction in the third quarter.
Bloomberg projects that the Philippine economy, undeterred by the risk of a protectionism under Donald Trump and President Rodrigo Duterte's anti-U.S. tirades, is set to expand more than 6% until 2018.
Astro del Castillo, an analyst at First Grade Holdings securities told AFP that the growth figure was "a surprise for the financial markets," but "it affirms our view that fundamentals remain intact despite the political noise".
Fortune reports that in September, rating agency Standard & Poor's said the Philippines was unlikely to get an upgrade on its credit rating and raised the prospect of a downgrade, citing President Rodrigo Duterte's unpredictability and uncertainty over his domestic and foreign policies.
In line with these concerns, some foreign investments have been halted and orders cancelled.