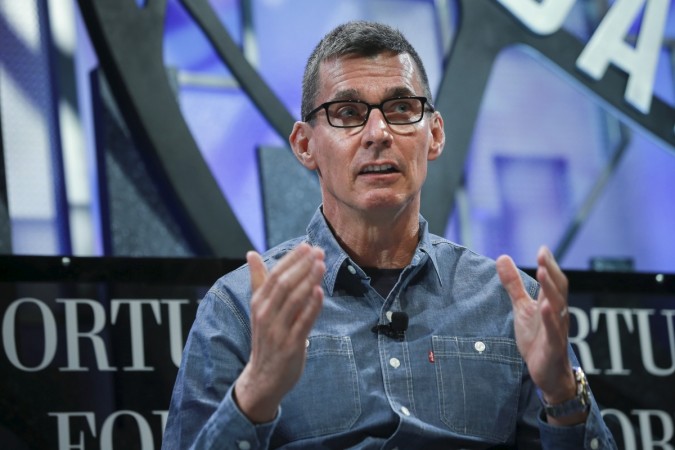 Saying that "a safe environment to work and shop is a top priority", the CEO of Levi Strauss & Co is requesting that gun owners leave their weapons at home when in the company's offices, facilities or stores.
In a letter posted on LinkedIn, Chip Bergh recounted how a Levi's customer recently got hurt when a gun the shopper was carrying accidentally fired.
"So, while we understand the heartfelt and strongly held opinions on both sides of the gun debate,'' Bergh said, "it is with the safety and security of our employees and customers in mind that we respectfully ask people not to bring firearms into our stores, offices or facilities, even in states where it's permitted by law.''
The 163-year-old San Francisco-based company becomes the latest business to enter into the fractious national debate over guns and safety.
In recent years, several restaurant chains have also sought to restrict guns in their businesses, including Whataburger, which has asked diners to not openly carry guns in its eateries, according to the Huffington Post.
Bergh emphasized that he was making "a request, not a mandate.'' But, he added, "it boils down to this: You shouldn't have to be concerned about your safety while shopping for clothes or trying on a pair of jeans.''
Levi's isn't the first large company to request its customers leave their firearms at home before coming to shop. Previously, companies such as Whataburger, Chipotle and Panera have all made similar requests to its customers.
Most notable, though, was Starbucks. Immediately after the popular coffee company made that request in 2013, gun rights advocates began threatening to boycott its brew. For this reason, Bergh told Fortune he specifically sought counsel from Starbucks before publishing his own request. His conclusion was that "most boycott threats around this topic ultimately blow over."
Still, Bergh said he knows the brand could lose some customers, but he sought to be respectful to all anyhow.
"I'm not naive enough to expect that nothing will come of this. We are standing up for something we think is right," he told Fortune. "The way to do this is with respect for gun owners."
That hasn't stopped many customers, offering various grievances, from voicing their anger on Twitter.
Several users made references to masculinity to insult the brand.
@LEVIS I found that the feminine cut of your mens jeans dont support the bearing of a gun anyway. So no loss for me.

— Scott Erskine (@scott090278) November 30, 2016