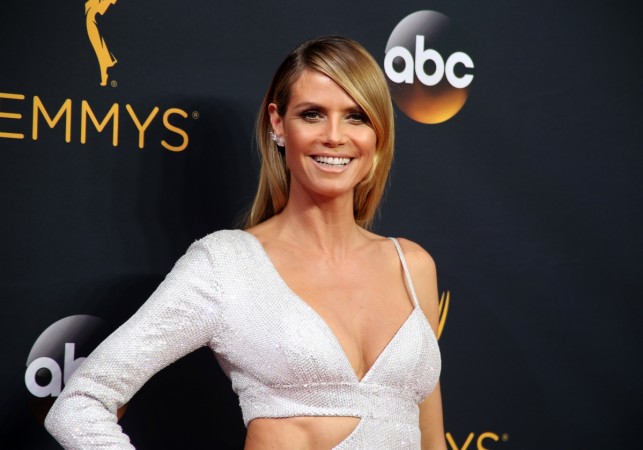 In the December issue of Ocean Drive magazine, the 43-year-old supermodel-turned-mogul Heidi Klum talks about her relationship with 30-year-old contemporary art dealer Vito Schnabel and their highly publicized vacations, where she's been photographed topless.
"I grew up going to nude beaches with my parents, so I'm a nudist," the Project Runway, and America's Got judge says.
"I have no problems with nudity at all. I'm very free. When I go to the beach, it's in a very remote place where there are not a lot of people, and I like to go topless."
"It's not about age," Klum says. "We have an amazing connection, we have fun together, and we love each other. It doesn't matter what people say. As long as you know when you close your door in your own home, you have an amazing time together. That's really all that matters."
Reflecting on the initial flack she received for her curvy frame, Klum shares: "(I was told) that I'm too curvy. Too feminine... that I should be skinnier. And that I'm not edgy enough and a little too happy half of the time," she told the magazine. "Everyone was always telling me maybe I should skip a meal or I should go on these (diet) pills."
"I just always stuck to my guns and thought either they want me the way I am or this is not the right job for me."
Despite her preference for going all natural, Klum stated that her modeling career at Victoria's Secret taught her a few things about what makes the best innerwear. Though her days of walking the runway are behind her, she still enjoys photo shoots where she is wearing lingerie. The 43-year-old model has been spotted topless while on vacation with her boyfriend Vito Schnabel.
"Everyone should do what they want to do, [even if it's] thigh-high stockings and a garter belt that shows a little bit when you sit at the dinner table," the German supermodel added.