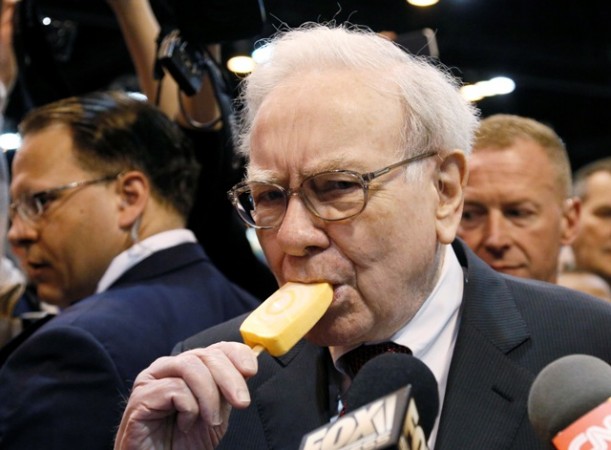 Buffett's Berkshire Hathaway had almost $85 billion on its books as of September 30, according to a regulatory filing late Friday. That's up from the previous record of $72.7 billion on June 30, Bloomberg reported.
The cash balance is likely to spark a fresh round of speculation about what the 86-year-old Berkshire chairman and chief executive officer will buy next.
Over the past five decades, he's built the Omaha, Nebraska-based company into a sprawling conglomerate through dozens of acquisitions and stock picks. It now has an equity portfolio valued at about $100 billion and subsidiaries that range from Dairy Queen to NetJets.
The Wall Street Journal, however, reported that net income declined as the Nebraska-based conglomerate recorded lower investment gains. A year ago, Berkshire benefited from a $4.4 billion gain from its Kraft Heinz investment.
This year, Bloomberg reported, Buffett's added to his company's stable of subsidiaries, buying battery-maker Duracell and Precision Castparts , a global supplier to the aerospace industry. The latter was one of his biggest acquisitions ever.
Those two businesses pushed profit at the manufacturing, service and retail segment up 45% to $1.7 billion in the quarter. Aggregate earnings fell for the rest of the companies in the group, including chemical unit Lubrizol and toolmaker Iscar, according to the filing.
Analysts surveyed by Thomson Reuters had projected operating profit of $3,058.10 a Class A share on $57.04 billion in revenue.
Berkshire reported $2.35 billion in investment gains in the third quarter, down sharply from the year-ago period but helped by an after-tax gain of roughly $1.6 billion from the sale of its crisis-era investment in Wrigley as Mars Inc. combines its chocolate and chewing gum operations into Mars Wrigley Confectionery.
Book value, Buffett's preferred yardstick for measuring net worth, rose 5.3% to $163,783 per Class A equivalent share as of Sept. 30. Last year, Berkshire reported a 3.3% increase in book value for the first nine months of the year.