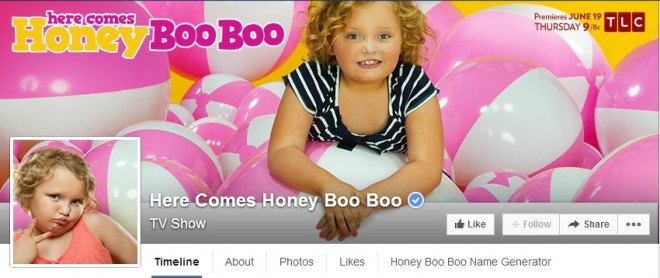 "Here Comes Honey Boo Boo" stars Mama June Shannon and gang, including Alana, Lauryn and the newly engaged Lee "Uncle Poodle" Thompson were spotted house hunting in Hampton, Georgia, just a few days after Mama June announced her split from long-time love Sugar Bear, aka Mike Thompson.
The houses they were looking at are about an hour away from where they currently live, and reports have it that it's a major upgrade from their current family house. Sugar Bear was not part of the contingent, and from the looks of it, reports of his split from Mama June is true.
Reports surfaced late last week that the reality show couple have called it quits on their relationship after Sugar Bear was caught with multiple profiles on dating sites. At the time, sources told In Touch magazine that while the news of dating profiles is true he "never acted on anything."
"Privately, Sugar Bear is saying TLC is using this as a ploy to get ratings for their reality show," the source confessed, adding that the show isn't as popular as it once was. "The fact that they are indeed filming right now when these cheating allegations surfaced speaks volumes."
Supposedly, Sugar Bear has moved out of the family's current home since the incident, and he hasn't been around much, except for filming TLC's "Here Comes Honey Boo Boo." He is also said to be really uncomfortable with the publicity his alleged cheating incident has garnered.
"This whole thing has just been grueling for Sugar Bear," the source revealed. "He doesn't like people thinking he cheated on his baby mama. He is a simple guy who is being used and it's just sad."
Sugar Bear's dating profile notes that he is a family guy who loves to chill out at home watching movies. "I love to hunt fish and ride 4wheelers and have a good time. I like spending time at home watching movies cuddling spending time with family. I love muddy Boggs and love to ride in the mudd," his profile reads.