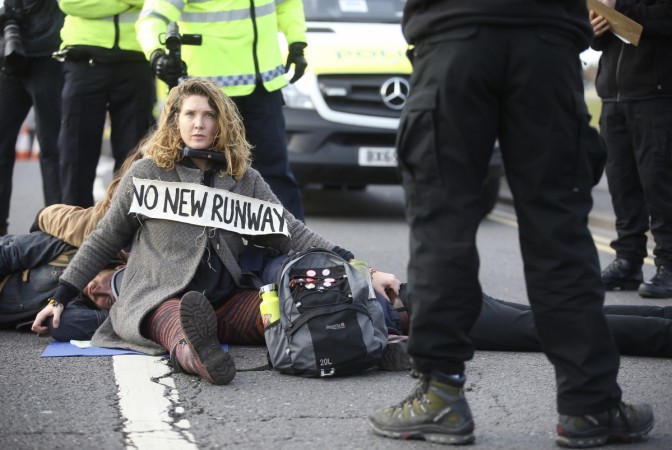 British Transport Secretary Chris Grayling has admitted the government backed a third runway at Heathrow without fully understanding the implications of ground-breaking new evidence on vehicle emission standards, the Evening Standard has reported.
While ministers insisted the west London airport could expand within EU limits on air pollution, which are currently being widely breached in the capital, a study for the government, supporting its third runway decision, was not based on the latest international analysis by experts, which showed emissions from some diesel vehicles are worse than previously claimed.
"Further work is needed to understand the implications of this evidence," Grayling told MPs in a letter ahead of his appearance in front of the Commons environmental audit committee next week.
"But our initial assessment suggests that revised forecasts would be likely to be within the range of scenarios already considered by our re-analysis [on air quality]."
The government's own advisers on climate change have voiced concerns about how it can support plans to build a third runway at Heathrow given the expected effect on greenhouse gas emissions, Sky News reported.
Concerns raised by the Committee on Climate Change centre on how the development might affect the current plan for aviation emissions to remain at 2005 levels by 2050.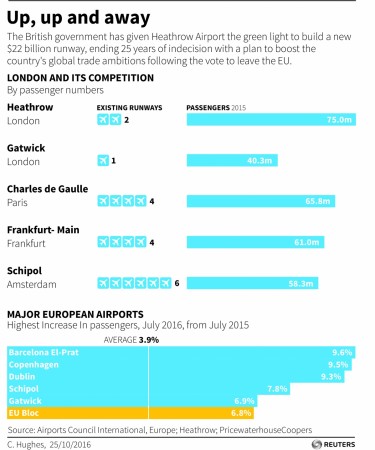 It pointed to an assumption in the Department for Transport's business case in favour of the expansion that it would mean they are 15% higher by that date.
According to Sky News, that would result in other industries having to cut their own emissions output more sharply in order to meet wider emissions reduction plans.
A spokesman for the Department for Business, Energy and Industrial Strategy told BBC News: "The government agrees with the Airports Commission's assessment that a new runway at Heathrow can be delivered within the UK's carbon obligations.
"We are considering how we will continue to reduce our emissions across the economy through the 2020s and will set this out in our emissions reduction plan, which will send an important signal to the markets, businesses and investors.
"Our commitment to meeting our Climate Change Act target of an at least 80% emissions reduction below 1990 levels by 2050 is as strong as ever."