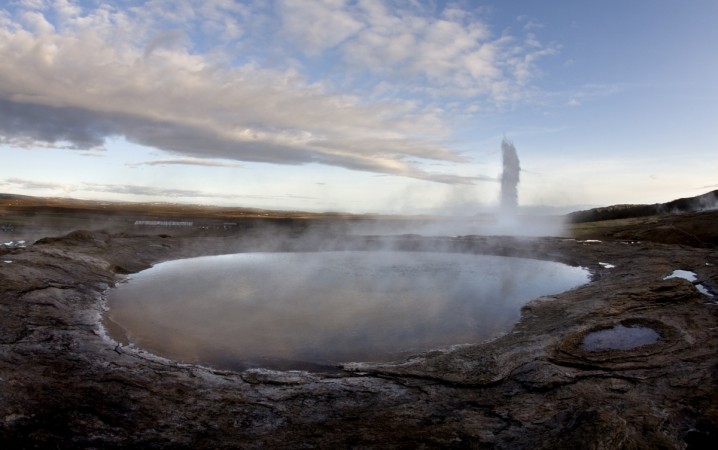 To readers of science fiction, silicon-based alien life-forms are part and parcel of the genre, but now those silicon-based 'aliens' have just become a reality...right here on Earth!
Using directed evolution, researchers say they've "bred" protein molecules from an unusual type of bacteria to create chemical bonds between silicon atoms and carbon atoms efficiently.
Chemists have been able to do that in the lab, but it's not been done biologically before.
"No living organism is known to put silicon-carbon bonds together, even though silicon is so abundant, all around us, in rocks and all over the beach," Caltech researcher Jennifer Kan, the lead author of a report on the experiment published in the journal Science, said in a news release.
Silicon is the second most abundant element in Earth's crust (after oxygen), and the idea of living organisms based on silicon rather than carbon has been a science-fiction standard for decades. The best-known example is the Horta, the rock-eating creature on the planet Janus VI in the original Star Trek TV series, GeekWire reported.
"Poor silicon, abundant in the Earth, but rejected by the biosphere for its wondrous evolutionary tinkering," said Cornell University chemist Roald Hoffmann in a press release .
More recently, astrobiologists (including the University of Washington's Peter Ward) have speculated that if life were to arise on Titan, a smog-shrouded moon of Saturn, it could make use of silicon-based molecules known as silanes and silanols.
"It's like breeding a racehorse ," Frances Arnold, study coauthor and chemical engineering professor at Caltech, told the Christian Science Monitor. "A good breeder recognizes the inherent ability of a horse to become a racer and has to bring that out in successive generations. We just do it with proteins.
According to the report, using a method called directed evolution, scientists mutated an enzyme called cytochrome c to catalyze a bonding reaction between silicon and carbon.
Cytochrome c, which comes from an extremophile bacterium that lives in Icelandic hot springs, can create chemical bonds between silicon and carbon fifteen times more efficiently than synthetic catalysts, proving that in this instance, natural is definitely better.
"This iron-based, genetically encoded catalyst is nontoxic, cheaper, and easier to modify compared to other catalysts used in chemical synthesis," said Kan. "The new reaction can also be done at room temperature and in water."
Scientists say that the study could have interesting implications for the pharmaceutical industry .
Most importantly, however, researchers say that the study shows that natural silicon-carbon bonds are certainly possible. What this means for the possibility of silicon-based life forms elsewhere is yet to be seen, although scientists have long considered that alien life may not be carbon-based like life on Earth, the CSM reports.