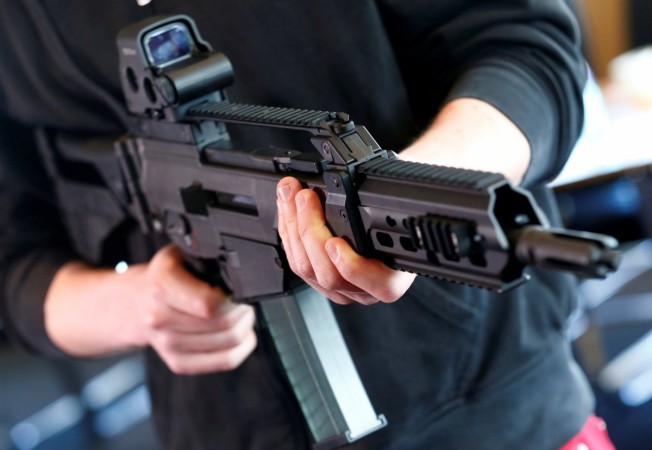 Global arms manufacturer Heckler & Koch has stated that it will no longer sell arms to countries outside the NATO sphere of influence.
According to DPA, only "green" countries will be supplied: Countries that are democratic, not corrupt, as well as NATO members, or their partners.
Thus, for example, countries such as Saudi Arabia, Mexico, Brazil and India have been eliminated. Turkey — a "yellow" country — according to the company's assessment, is also to be removed from the customer list, Speigel reported.
"We only want to deliver to solid countries, that is, democratic, clearly not corrupt, and close to NATO or NATO itself," an employee who wished to remain anonymous, told Welt.
"In principle, it is exactly what we demand," Wolf-Christian Paes of the International Center for Conversion in Bonn, told Welt.
Export restrictions on arms sales have already been tightened by the German federal government and "Heckler & Koch jumped on a moving train".
Heckler & Koch is currently awaiting German government approval on a dozen deals, regarding the export of weapons .
Saudi Arabia needs components for its gun factory. If the export of technology and equipment to Saudi Arabia is banned by the government, it will hit Heckler & Koch financially.
H&K's strategy, according to the report, concerns only new orders, old orders will still be fulfilled.
The Swabian company, with its 850 employees and some 200 million euros of annual turnover, was hit financially and was recently about to declare bankruptcy.
But, it turned around thanks largely to the French army ordering over 100,000 handguns. Ultimately, however, it was the increased risk of terror attacks that boosted the order books.
After the ISIS attack on Nice, French police ordered 2,000 handguns, and also bought 3,000 machine guns from Baden-Württemberg.
In the first nine months of 2016, sales rose by 19% to almost 145 million euros with a profit of 3.8 million euros. A year ago, a loss of more than 10 million euros was made, according to a company release.