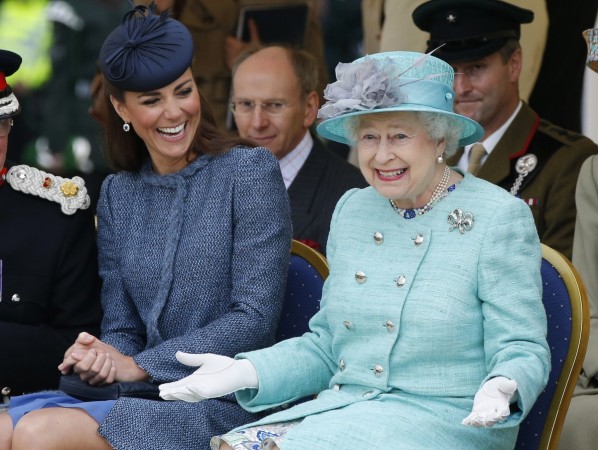 Queen Elizabeth will invite US President-elect Donald Trump for a state visit to Britain next year to try to cement close ties between the two countries, The Sunday Times newspaper said.
Citing two ministers and a senior official close to Downing Street, the Sunday Times reported that discussions between British officials and Trump's team would start soon to ensure that a date could be agreed for June or July next year.
The meeting will likely be scheduled for June or July. Discussions about the meeting will begin soon, according to two ministers and a senior official close to Downing Street.
A formal invitation will be extended to the president-elect after his inauguration in January, the Sunday Times reported.
The meeting is an attempt to ensure Britain and the US maintain their relationship as Britain gets ready to leave the European Union.
After being elected earlier this month, the president-elect invited Prime Minister Theresa May for a visit to the U.S., according to the British Embassy.
A trip for May to visit Trump has not yet been scheduled.
"The Prime Minister and President-elect Trump agreed that the US-UK relationship was very important and very special, and that building on this would be a priority for them both," an embassy spokesperson said in a statement after the phone call.
"President-elect Trump set out his close and personal connections with, and warmth for, the UK. He said he was confident that the special relationship would go from strength to strength."
During the call, the two spoke about the importance of the partnership and May "highlighted her wish to strengthen bilateral trade and investment with the US."
The Sunday Times said the British government hopes that an official state visit will be its "secret weapon" for cementing ties after Trump met leading Brexit campaigner Nigel Farage earlier this month - the first British politician to do so.
The newspaper also said the president-elect told May during their phone call last week that his late Scottish mother was a "big fan" of the Queen and asked the prime minister to pass on his best wishes to her.
Needless to say while all the planning goes on, UKIP leader, Nigel Farage has already met with Trump.