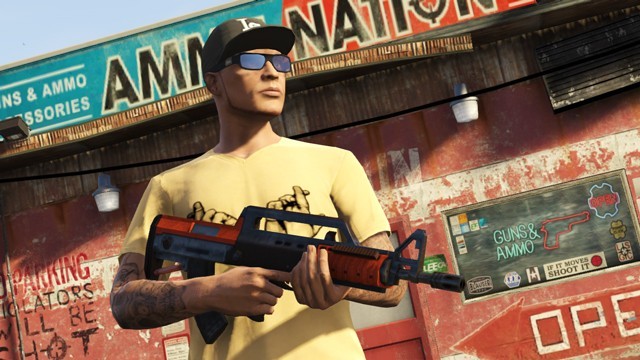 After the wait, the news is finally out. Rockstar Games, developer of GTA Online has confirmed that High Life update will be released on 13 May. The post said that the players will be able to expand Los Santos estate and will be able to add items like cars, clothes and weapons.
The new update will be featuring high-end apartments, multi-property ownership, four new vehicles, the powerful Bullpup Rifle and more, said the company in its post on Newswire.
It has also specified that the update will be adding five new options to important locations like Eclipse Towers, Richards Majestic and others in Los Santos real estate market. Each of this property will be inclusive of new interior design with the promised multi-property ownership.
Players will also be adding three new cars - Enus Huntley S (SUV), Dewbauchee Massacro (Sports), Pegassi Zentorno (Super) and a motorcycle - Dinka Thrust. All these will be available for purchase from Legendary Motorsport.
The update will see the addition of new feature in Race options, 'Non Contact' that will allow players to play races between other player with the collisions disabled. However, they will be able to collide with other non-player traffic and structures.
The update will be adding vehicle horns, player celebrationsand 15 new Jobs in which five will be new Contact Missions. A new statistic feature - Mental State will also be added. This will be an indication of the passivity or aggressiveness of the players, the post said.
Previously, Rockstar hosted a double money and RP weekend for GTA Online players in order to allow them to get ready for the new apartments, luxury cars and other things coming in the High Life update.
In April, the company added Capture mode to the game's content creation tools. Players are also eagerly awaiting the arrival of Co-op Heist missions that CVG reports will come in spring 2014.
Image credit: rockstargames.com
(Ed:AJ)