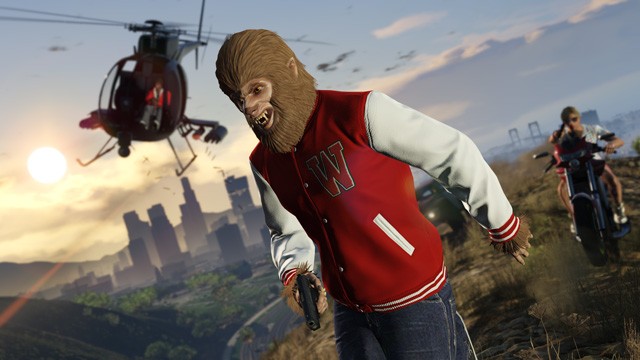 Rockstar recently released a new update for GTA 5 Online, Freemode Events update that would keep its players active for a good time.
The update features new events, Rockstar Editor and more.
Apart from that, Rockstar also announced weekend events bonus that will add discounts on vehicles, weapons, ammo and items; exclusive unlocks and more.
Even as GTA 5 Online players are busy with the new update that rolled out, GTA tipster, Funmw2 discovered some possible new characters that could be coming in the future updates.
He lists them as:
FMMC_PD_FVG

Example of existing character:

FMMC_PD_AVI = "Avi Schwartzman"
New character coming within future updates ? FMMC_PD_FVG Example of existing character: FMMC_PD_AVI = "Avi Schwartzman"

— TezFunz (@TezFunz2) September 17, 2015
He revealed that Rockstar has changed the default time that was needed to launch a Freemode Event from 48 minutes to 12 minutes.
The default time required to launch a freemode event has been changed from 48 minutes to 12 minutes ! Not only the new freemode events !

— TezFunz (@TezFunz2) September 19, 2015
He also revealed that the Freemode Events update was planned even before the release of GTA 5 PC.
Explaining about the Hunt the Beast event, he noted that it needed 10 players unlike other events that only need five. He further said that players are able to change the health of beast via tunables.
The beast health is set to 2,500 and his melee weapon damage modifier is set to 100 and if firing from Combat MG players will need to 60 shots to kill him, and if it is from a heavy sniper, 13 to 12 shots will kill him.
Twitter user, Rockstar Games Funz revealed that players will not be able to use passive mode in moving target vehicle.
Spawn Locations for Planes
Funmw2 has also revealed some of the spwan location for planes in GTA 5 Online.