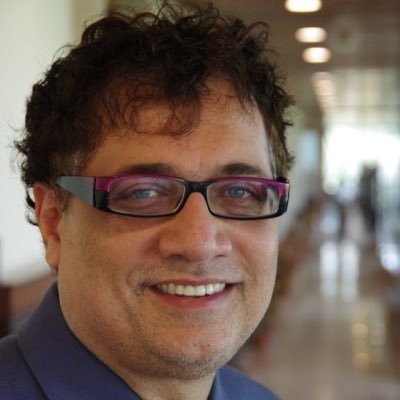 The Goods and Services Tax (GST) Bill, which is expected to do away with a lot of complex service tax calculations for the Central and State governments, once it becomes a law, was on Wednesday tabled in the Rajya Sabha for debate. And in a refreshing turn of events, actual debating took place, with a lot of humour and insight being thrown around.
The humour and insight spilled over onto social media as well, where people keenly following the developments in the Upper House of Parliament made their opinions amply clear. What got the most mention was the manner in which the politicians played on the abbreviation "GST."
And probably the most quoted one was Trinamool Congress member Derek O'Brien, who called it "Girgit Samjhauta Tax."
Here, "girgit" may refer to the actual chameloen, or a turncoat that changes colours, and "samjhauta," as everyone knows, is compromise.
Twitteratti didn't take much time to latch onto it and come up with their own takes on this.
#3Novices : GST can be interpreted as Girgit Samjhauta Tax: Derek O'Brien on BJP, Congress understanding August 03, 2016 at 04:21PM …

— 3noviceshyderabad (@3NovicesHyd) August 3, 2016
Some simply expressed their mirth at the humorous expansions:
Brilliant. @quizderek calls GST Girgit Samjhauta Tax. Can's stop laughing.

— Governer Kewrious (@Kewrious) August 3, 2016
O'Brien says GST cld also b understood as Girgit Samjhauta Tax n Go Slow Tactics .
Haha...agree Mr O' Brien . Maa beta wasted two years .

— Poonam Shahi (@poonamipj) August 3, 2016
'Good Sense Tax' , 'Girgit Samjhauta Tax'! Parliamentarians at their creative best over #GSTBill

— Tamanna Inamdar (@TamannaInamdar) August 3, 2016
Others did not seem so amused.
Girgit Samjhauta Tax Ye Sabit karta hain Dereck bhi ek girgit hain

— Rohit Mishra (@rohitmishra183) August 3, 2016
Today in RS: Goods & Services Tax aka Good Sense Triumphs aka Go Slow Tactics aka Girgit Samjhauta Tax.

Keep 'em coming, MPs. #GSTBill

— Deepa Kumar (@dipaah) August 3, 2016
@ndtv "Girgit Samjhauta Tax". O'Brien needs to clear about his stand on GST instead of coming up with such inanities?

— Jay Subramanyam (@jaivas22) August 3, 2016
Some were too exasperated, and had clearly given up all hopes from our lawmakers.
Derek O'Brien got #GSTBill a little wrong... Even a Girgit would find it impossible to change as much as Modi has on Girgit Samjhauta Tax!

— Samar (@Samar_Anarya) August 3, 2016
Whatever it ways, the GST Bill debate yielded some interesting points to ponder for the public, both on the piece of legislation and the people they send to represent them in Parliament.
It now remains to be seen what fate has in store for this key tax reform, for which the industry has been hankering for quite some time.