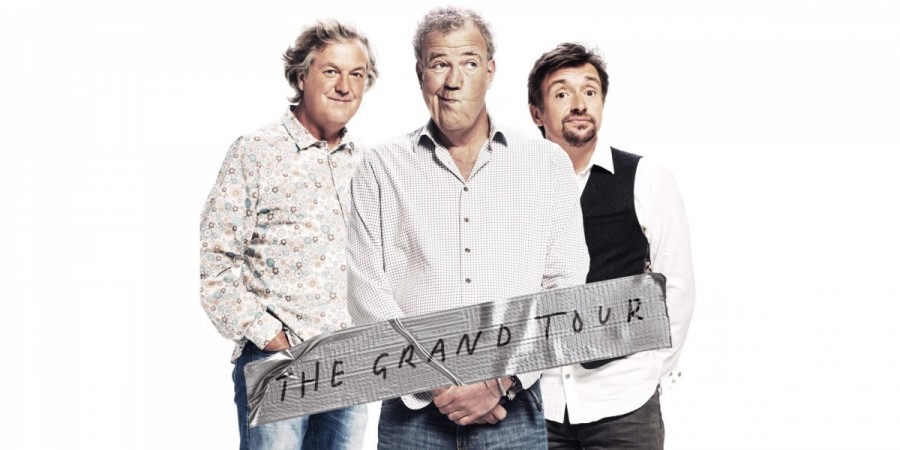 When Jeremy Clarkson was fired from the BBC's mega hit Top Gear, the wheels started coming off the iconic motoring show.
When co-presenters Richard Hammond and James May followed in Clarkson's wake, the chassis crumbled and the bodywork turned to dust.
The revamped Top Gear featuring Chris Evans and Matt LeBlanc was a flop of epic proportions (although Matt did give it the good ol' college try, and for the most part, was rather entertaining).
Now, Amazon Prime is bringing Clarkson, May and Hammond back together for The Grand Tour, which makes its debut on Prime, on Friday November 18. And if the teasers and promos are anything to go by, it's going to make even the classic Top Gear episode look like an amateur production of Mad Max.
In an interview with the Telegraph, Hammond laid bare the pressure on the trio to find their motoring mojo immediately: "We're not going to disappoint because we can't. We've got to make this good or they will come and torch us, and rightly so."
The BBC's legal team tried their level best to make sure that if and when the trio ever came together for another motoring show they'd be hamstrung by what they could and couldn't do viz-a-viz Top Gear.
"The BBC owns the show," Hammond told the Telegraph. "But ultimately, I own the copyright on me, I'm my own intellectual property, as are James and Jeremy. No lawyer can argue that I can't be short anymore because I am."
Hammond, Clarkson, 56, and May, 53, have been working on the new series - rumoured to have cost £160m - for months.
A new trailer for the highly anticipated show - where Clarkson, May and Hammond are billed as three friends on an 'adventure' - was released earlier this month.
WHERE & WHEN TO WATCH THE GRAND TOUR

WHEN: The Grand Tour with Jeremy Clarkson, Richard Hammond and James May will be released on Friday November 18

WHERE: The series will be released on Amazon Prime
It features the presenters in exotic locations, promising to be adrenaline-fuelled and hilarious in equal measure. The opening sequence of the show is said to have cost £2.5m.
Engagdet reports that between now and November 18, when the first weekly episode of The Grand Tour debuts, Amazon Prime will cost £59. That brings it down to roughly £5 per month.