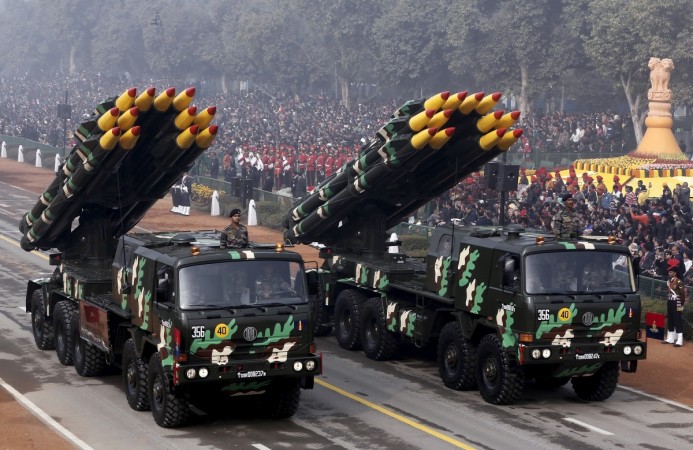 The government on Monday made significant changes to India's foreign direct investment (FDI) policy by allowing up to 100 percent FDI in defence, civil aviation and other sectors, while pushing the limit on foreign flows in brownfield pharma sector under the automatic route to 74 percent.
As reported by the Indian Express, in a meeting chaired by the prime minister, the government eased the foreign investment cap in nine sectors wherein FDI will now be allowed under the automatic route.
The amendments will open up India's defence sector to 100 percent foreign investment under the automatic route. So far, only up to 49 percent FDI was allowed through this route, while FDI beyond 49 percent needed approval from the government (approval route). However, where the foreign investment will lead to access to modern technology (or for any other reasons stated explicitly), it will still require the government approval.
The easing of foreign investment will also be applicable to manufacturing of small arms and ammunition covered under the Arms Act 1959.
The existing FDI policy on pharmaceutical sector already allows 100 percent foreign flows for greenfield ventures and brownfield ventures -- the latter under approval route. The new amendments will see foreign investment into brownfield ventures open under automatic route up to 74 percent, and anything beyond will continue to require government approval.
For the civil aviation industry, the cap has been raised to 100 percent in brownfield ventures from the earlier 74 percent through approval route. The decision is in line with the government's drive to modernise existing airports, setting a high standard amongst them while also bringing down the pressure.
Similarly for animal husbandry and trading (including through e-commerce) in food products manufactured or produced in India, the cap in FDI has been raised to 100 percent, tweeted ANI.
The government has also relaxed the local sourcing norm for single-brand retail trading for the first three years since setting shop in the country. The move is expected to help Apple Inc to set up its first store in India without the sourcing concerns, noted media reports.
Apart from the above macro business concerns, the government has also permitted 100 percent FDI in teleports, direct to home (DTH), cable networks and mobile TV.
In a statement, the government noted that the amendments are all set to liberalise and simplify the FDI policy in the country. It is expected to facilitate the ease of doing business in the country, leading to higher FDI inflows and contributing to the growth of investment, income and employment.