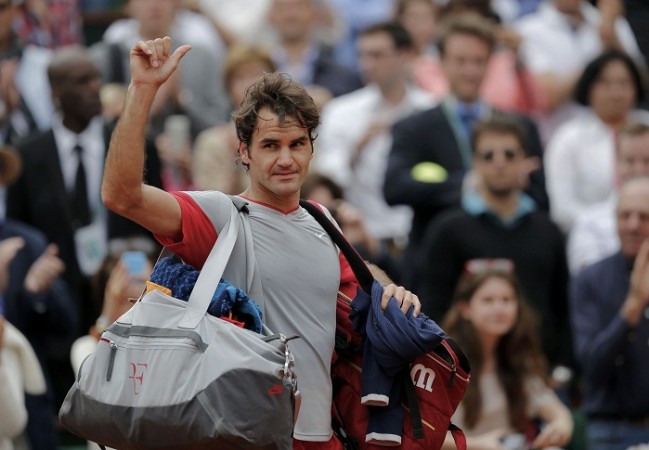 The 17-time Grand Slam winner Roger Federer was sent packing by Latvian Ernests Gulbis in the fourth round, while world number two Novak Djokovic and the seventh seed Maria Sharapova cruised to the quarterfinals of the French Open.
This is the first time since 2004 that Federer has been knocked out before the quarterfinals at Roland Garros. Gulbis, on the other hand, made it to the last eight of a major event for the first time in six years.
Gulbis defeated the Swiss maestro in a hard-fought encounter 6-7 (5-7), 7-6 (7-3), 6-2, 4-6, 6-3. He was never intimidated by the fourth seed and booked his last eight clash with Czech Republic's Tomas Berdych.
The 25-year-old Gulbis performed pretty well against the 2009 champion, and racked up 13 aces and 53 winners. Uncharacteristically, Federer made 59 unforced errors and lost the match in five sets for the first time at the French Open.
"What's done is done," disappointed Federer said. "You can't always explain why you lost. I'm not happy. I missed too many opportunities. I did not play like I wanted to play. I had so many opportunities. A lot of regrets here now."
"But Gulbis did a good job of hanging around," he added. "It was big for me to win the first set tiebreaker. Clearly coming back in that second set was crucial for him. I should have put him under more pressure from the baseline, but I just couldn't figure it out for a long time."
The second seeded Serbian Djokovic easily defeated home hope Jo-Wilfried Tsonga 6-1, 6-4, 6-1 in just 89 minutes to extend his winning streak over the Frenchman. Djokovic benefitted from the 38 unforced errors from Tsonga, while also converting seven out of nine break points.
"I didn't go through happy moments today," said Tsonga. "It was not fun for me. It was tough. I didn't have time to go for my shots. I didn't get off to a good start. Then against this type of player, things started to deteriorate. He played better and better."
Djokovic is set to play the eight seed Canadian Milos Raonic, who defeated Marcel Granollers 6-3, 6-3, 6-3, in the quarters. Raonic has become the first Canadian man to reach the quarterfinals of a Grand Slam in the Open era.
Meanwhile, Russian Sharapova avoided a fourth loss over Australian Samantha Stosur to book her last-eight berth. Sharapova, after losing the first set, rallied back to win nine games in a row to clinch the match 3-6, 6-4, 6-0.
"I thought Sam played a really good first set. With that said, I had five break points and I didn't convert one of them," Sharapova said after the match. "Against a player who's a very good server and who uses her serve as a weapon to set up points out there, if you don't take advantage of those particular moments, she gains a lot of confidence from that and swings and just keeps serving well too.
Watch the highlights of the French Open HERE, HERE, HERE and HERE.