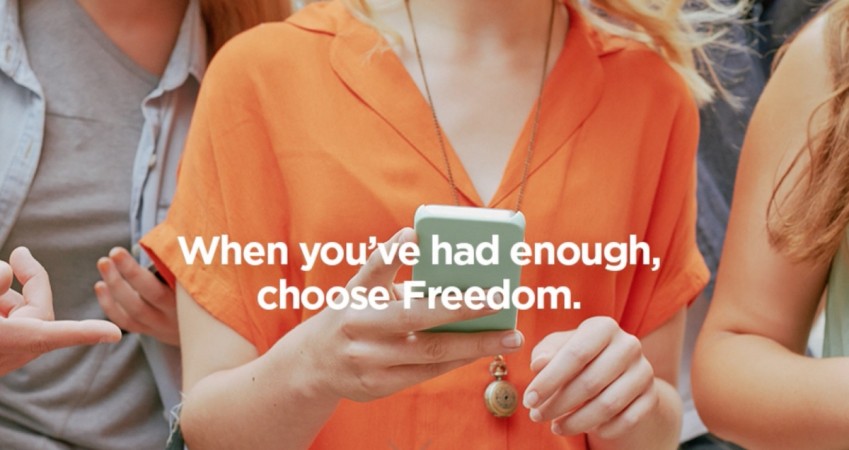 The company formerly known as Wind Mobile started rolling out its new high-speed wireless network in Toronto and Vancouver on Sunday, as part of an incremental effort to better compete with Canada's Big 3 wireless providers.
But, according to CBC News, some industry watchers say the rebranded Freedom Mobile, which was acquired by Shaw in a deal that closed in March, is unlikely to make a big difference immediately.
In theory, Freedom's beefed-up LTE network, an upgrade from its third-generation platform, should increase competition, Marc-David L Seidel, a professor at the University of British Columbia's Sauder School of Business, told CBC.
According to TechMalak, the first areas to experience this improved network are Central Toronto and Vancouver. Customers in other cities will have to wait until near the end of 2017 to see any enhancements. Freedom Mobile's coverage has a reputation for being inconsistent and spotty at times, so the promise of better service is welcome news to current and potential customers.
Introduced about seven years ago as an alternative to Rogers, Telus, and Bell, Freedom Mobile still cannot match the coverage and the technological hardware enhancements of its competitors. While Freedom's plans are far cheaper than the alternative, they have yet to dominate the monopolized market, TechMalak reported.
Freedom CEO Alek Krstajic said that while the company's coverage may be spottier, it offers a better experience because their network is less crowded. He likens it to driving on an empty highway and expects that to be the case for the next year or two, until about one million customers rely on the network.
Those wanting to hop onto its "traffic-free" LTE and purchase the V20 or Grand X4 will be able to take advantage of the $40 per month intro plan that offers up 3GB of data and 3GB bonus data, Unlimited Canada/US talk, and Unlimited global text.