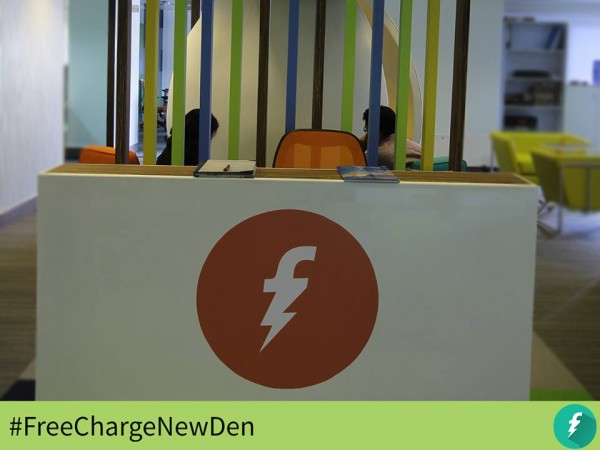 FreeCharge, one of the leading mobile payment solutions, is making it a lot easier for users to share money. The online e-commerce website updated its Android application to add support for a new feature that allows users to send, receive or request money using WhatsApp, which is the world's largest cross-platform instant messaging app.
With this latest integration, FreeCharge has the potential to reach millions for its convenience. FreeCharge on WhatsApp is one of a kind feature that can help users share cash instantly with any of the contacts.
In an official company blog, FreeCharge has noted some prerequisites before getting started with its new "Chat n Pay" feature. Users need to enable FreeCharge in accessibility settings for the device, allowing it to detect texts involving financial exchange requests.
Step 1: Open FreeCharge Android app and go to "FreeCharge on WhatsApp" from the left-side menu
Step 2: Click "Enable"
Step 3: Open WhatsApp
Step 4: Type the amount you wish to send followed by FC and choose your options to send, receive or recharge
If a user wishes to send Rs. 500 to a contact using WhatsApp, open the contact's chat and type 500FC and send the text. A FreeCharge popup will appear with the options to send, request or recharge, so tap send to complete the transaction.
The introduction of FreeCharge on WhatsApp is a part of the company's "Lo.Do.Khatam.Karo" campaign, which has reportedly garnered nationwide attention. Freecharge claims it has more than 25 million users and about one million transactions are carried out on a daily basis. The company is looking at seven times growth by the end of 2016.
During a recent interview with IBTimes, India, FreeCharge COO Govind Rajan had said the most of its transactions happen within seconds. "Ninety nine percent of our transactions take less than 10 seconds and our success rate demonstrates the level of product reliability, which results in very high loyalty," he said. "Over 70 percent of our consumers are repeat consumers. They transact on an average over five times a month, which compares very well with other mechanisms like credit cards, which are three times a month."
By adding FreeCharge on WhatsApp, the company might be able to achieve an even higher success rate and snappy transactions. The company aims at digitising the payment system in India, which is mainly led by cash transactions and bringing awareness and convenience is a sensible step towards that goal.