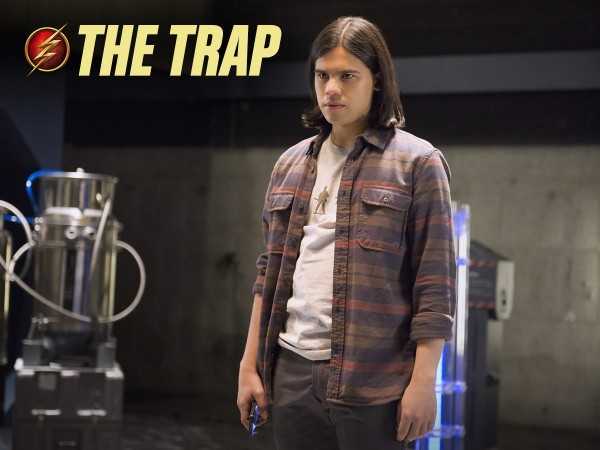 "The Flash" recently aired the finale episode "Fast Enough" of season 1 and has been on hiatus ever since. However, fans of the show know that there is quite a lot of action, suspense, thrill and amazing special effects awaiting them in season 2.
Although the premiere date has not officially been announced by The CW or "The Flash" show-runners, Den of the Geek has predicted that season 2 will start airing on Tuesday, 6 October. The website has made the prediction by analysing that "Arrow", a sister-show of sorts to "The Flash", has premiered all three of its seasons on the Wednesday night (air day) before the start of New York Comic Con.
Since this year's New York Comic Con is scheduled for 8 October, the website has speculated that "Arrow" will premiere season 4 on Wednesday, 7 October, while "The Flash" season 2 will premiere on Tuesday (air day), 6 October.
Whether or not the premiere date is confirmed, one thing is for sure; Cisco (Carlos Valdes) will take on his alter ego as the DC superhero Vibe in season 2. Cisco's meta-human property was hinted by Eaobard Thawne (Tom Cavanagh) in the finale episode of season 1.
Here is everything you need to know about Cisco's Vibe in "The Flash" season:
Vibe was created by Gerry Conway and Chuck Patton, and was first seen in Justice League of America Annual #2.
The Latin American vigilante has sonic powers that enable him to create shock waves that are strong enough to shatter concrete and steel.
Vibe is capable of cutting off extra-dimensional Speed Force, rendering the Flash - in The CW series, his best friend Barry Allen -- power-less.
He ran with a street gang of meta-humans, using his ability to control and manufacture vibrations as a way to dole out vigilante justice in comic books. But the TV version of Vibe is comparatively a bit more dull and mundane.
Vibe is also said to be an exceptional break-dancer in the comic books, although this talent might not be displayed by Cisco in "The Flash".