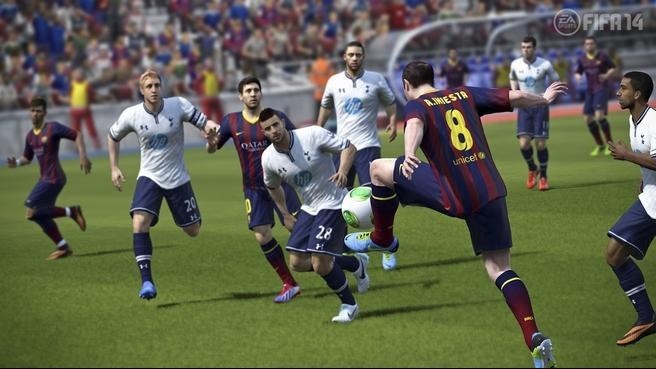 FIFA fans will be able to play their favourite team in the World Cup 2014 game soon; as Electronic Arts (EA) has confirmed that the studio is developing a tie-in game for FIFA World Cup 2014.
Andrew Wilson, CEO of EA recently said: "In the last two weeks, you've also seen several announcements about our product slate for the remainder of this year and into FY '15," Seeking Alpha reported.
"We are refining our focus on our biggest brands and great new IP in development, including The Sims 4, EA Sports UFC, FIFA World Cup and Dragon Age: Inquisition."
He also said that EA has the licenses for FIFA World Cup since 1997 and for UEFA European Championship titles since 2000. His company started with FIFA Road to World Cup 98 and has not looked back since then rolling out FIFA or UEFA games every two years. The game releases are always designed to correspond with the football tournaments.
EA has released its tie-in product UEFA Euro 2012 as a digital expansion pack from FIFA 12.
Digital Sales Have Generated $145 million
The FIFA series has made $145 million during the six months between April and September, according to EA's Q2 FY14 financial results. There was a jump of over 25 percent in comparison with that of last year.
Apart from this, it had earlier confirmed that the progress of players can be carried over to the upcoming next -generation consoles.
EA will also be releasing FIFA Ultimate Team Legends exclusively for Xbox 360 and Xbox One. Players will be able to access Ruud Gullit, Dennis Bergkamp, Pelé, Patrick Vieira, Gary Lineker and Freddie Ljungberg for their Ultimate Team.