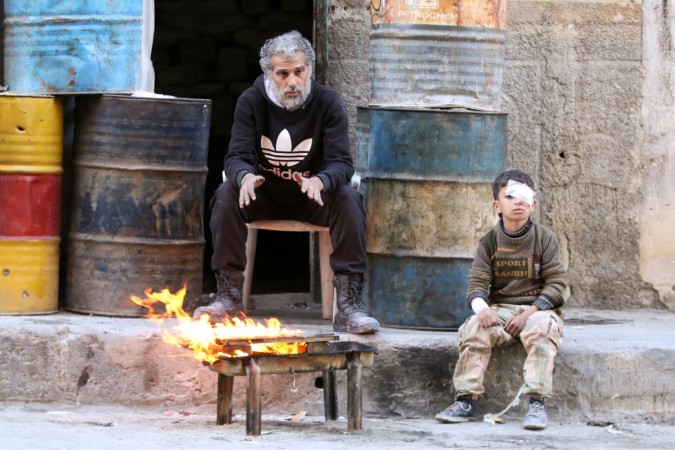 The Russian air force and Syrian forces carried out the most intense bombing of the Syria campaign since the war began five years ago; targetting the devastated city for the sixth straight day.
CNN reported that the death toll had risen to 300. The Syrian regime resumed heavy bombardment over eastern Aleppo on Tuesday after a three-week lull, killing at least 289 people by Saturday, according to the Syrian Civil Defense, also known as White Helmets, who said the past six days marked the most forceful bombardment they had seen.
"This is the heaviest bombardment I have seen in the past five years," Ismail Abdallah from the White Helmets told CNN.
At a time when hospitals are desperately needed more than ever, few have withstood the relentless bombardment -- not a single one is operating at full capacity, the Syrian American Medical Society told CNN.
The Syrian government on Sunday refused a UN proposal to grant the rebel-held eastern districts of Aleppo autonomy in order to restore calm to the war-torn city.
Foreign Minister Walid al-Moallem said the state's institutions "must be restored" across the city and the militants expelled.
The UN estimates 275,000 people are trapped inside. By Saturday, the government had damaged or destroyed every hospital in the east, according to the Syrian American Medical Society, which supports doctors and hospitals in Syria.
Rebels outside the city have meanwhile launched two unsuccessful offensives to break the government's siege and shelled the government-held western districts.
UN envoy Staffan de Mistura had proposed that the Syrian government grant eastern Aleppo autonomy in exchange for peace, and called on the estimated 900 al-Qaida-linked militants in the east to depart to other rebel-held territory in Syria.
But al-Moallem refused the offer in a meeting with de Mistura in Damascus on Sunday. Addressing a press conference after the meeting, the foreign minister said restoring government rule was a matter of "national sovereignty." He said Damascus would not allow the people of eastern Aleppo to be "hostages to 6,000 gunmen."