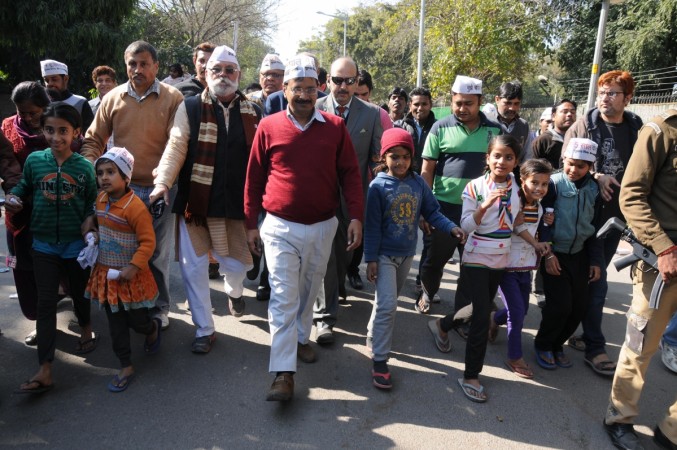 After days of hectic campaigning across Delhi for Saturday's assembly elections, AAP chief ministerial candidate Arvind Kejriwal did yoga to relax himself on the eve of polls while BJP CM candidate Kiran Bedi devoted her day to serving people at a gurudwara.
Bedi prayed at a gurudwara in her constituency Krishna Nagar and then rolled chapattis for langar (community kitchen).
"I am not doing it for the first time. I used to visit gurudwaras in Amritsar as a child. I used to go to the church in my school. I believe in all religions. I learnt the 'sarva dharma' during my childhood. It's all upto God now," PTI quoted Bedi as telling reporters.
After some yoga to relax himself post the hectic campaign rallies, Kejriwal planned to visit temples and gurudwaras. "Will go to all temples and gurudwaras in my constituency today. I pray to God to let truth triumph and let the common man win," Kejriwal said.
He offered prayers at Gurudwara Rakabganj and Birla Temple in his New Delhi constituency.
While Kejriwal and Bedi were busy devoting their time in preparations for the 7 February assembly elections, the third CM contender, Ajay Maken from Congress did not make any news on Thursday.
Though, Delhi's is a three-cornered battle, the major highlights of this election are BJP's Kiran Bedi and AAP's Arvind Kejriwal. Their fate will be decided only after a few days wait. The counting for the votes will begin on 10 February.