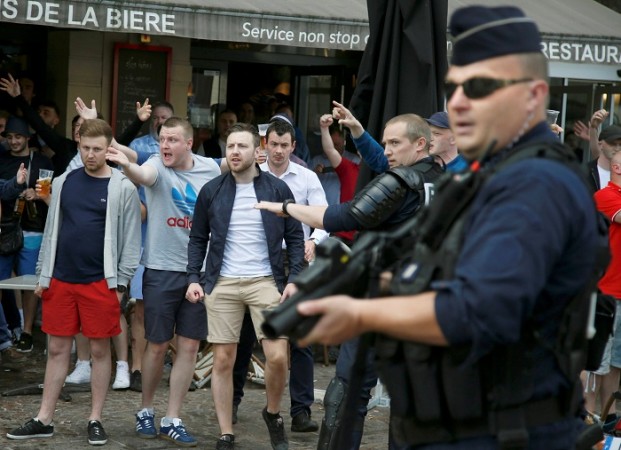 Approximately 65,000 English, Welsh and Russian fans are expected to be in the norther districts of Lens and Lille ahead of Euro 2016 games. This has become a major cause for concern for French authorities and UEFA, as situation can turn hostile any moment after what happened last week in Marseille when the England and Russia fans clashed.
The executive committee of UEFA slammed a hefty fine of 150,000 euros ($170,000) on the Russian Football Union and warned them that if such problems happen during the remainder of Euro 2016 in France, Russia will be suspended from the championship with immediate effect.
Russia will be taking on Slovakia in Lille on Wednesday and England will play Wales on Thursday in nearby Lens, which is just 35 kms away. This is giving the French authorities a lot of headaches.
"If the English are brave enough to come, we'll crush them. We hate the English," a Russian supporter was quoted as saying by AFP.
Bars in Lille shut on Tuesday midnight and will remain closed till matchday night. The police will be flooding the city, making sure that the fans do not clash again.
The French authorities also picked up 40 Russian supporters from a hotel in Marseille and the prosecutors believe that they have enough evidence to charge some of them.
"We have sufficiently accurate information that at least some of them took part in the unacceptable violence," a local official said.
Meanwhile, Russia's sports minister Vitaly Mutko complied with the decision of UEFA's disciplinary commission.
"We will comply with UEFA's decision. What other position can there be?" Mutko said.