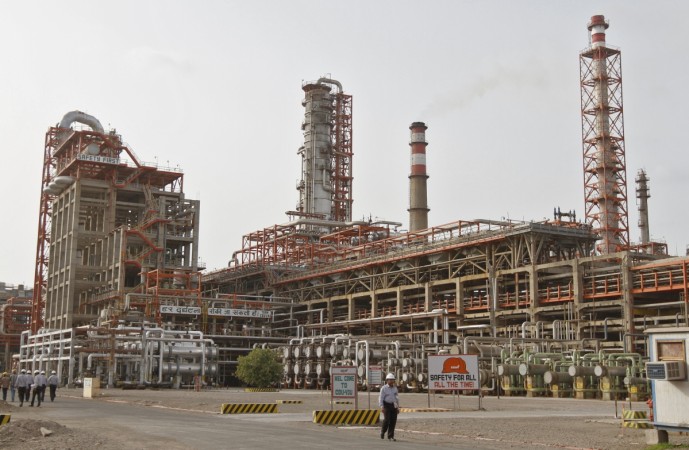 Essar Group has reportedly held talks with Saudi Aramco, the world's biggest oil exporter, to sell stake in its refinery business.
The Mumbai-based Essar Group and Saudi Aramco had started "exploratory talks" last month regarding a stake sale in the former's oil division Essar Oil, sources familiar with the matter told Bloomberg.
Currently, Essar Oil has a market capitalisation of nearly $5.5 billion.
During a meeting with Aramco executives at the World Economic Forum (WEF) in Davos last month, the officials from Essar Group had discussed a "potential deal", the sources said.
After its earnings came under pressure due to a slump in commodity prices and weak demand, Essar Group is looking to sell its assets. On other hand, Saudi Aramco is diversifying its portfolio to raise its revenues, given the fall in crude oil prices.
Shashi and Ravi Ruia, who founded Essar Group, are planning to repay some of the group's loans by selling stake in its refining unit, according to the sources. The conglomerate has been seeking nearly $3 billion from Russian oil company Rosneft for a 49% stake sale in its oil refinery at Vadinar, Gujarat.
Meanwhile, there is no guarantee that Aramco will take the negotiations to the next level, said the sources.
Essar Group has initiated talks with Aramco in order to find an "alternative buyer" if its ongoing discussions with Rosneft fail.
In July last year, Rosneft had signed a deal to buy a 49% stake in Essar Group's oil refinery at Vadinar. Currently, the refinery has a capacity of 20 million tonnes per annum. Essar Oil earns more than 95% of its revenue from the refining business, and also runs 1,600 petrol pumps across the country.
"Rosneft has not changed its plans and continues work in accordance with the signed agreement on terms for the company's possible entry into shareholding structure of Essar Oil," Rosneft said in an emailed statement to the news agency. "Talks on this project continue on the working-group level in accordance with the existing agreement on exclusivity."
Saudi Aramco plans to increase its total refining capacity to between 8 million and 10 million barrels a day by 2020, from a current capacity of about 5.4 million.